Three taikonauts are currently in quarantine of their mission to the Tianhe – dubbed the Heavenly Harmony – to perform various technical verification tasks.
"The spacecraft and rockets are in good condition, and the launch site facilities and equipment are in good condition," the China Aerospace Science and Technology Corporation (CAST) said in a machine-translated statement. "[Officials] will carry out various pre-launch functional inspections and joint tests as planned." 
The mission is expected to launch on 17 June; however, no official confirmation of the date has been stated. The Shenzhou 12 will launch atop the Long March 2F, a Chinese orbital carrier part of the Long March 2 rocket family. 
The main module of the Tianhe was launched into orbit on 29 April 2021. The spacecraft carried cargo containing food, fuel and equipment to prepare for the taikonauts. 
Yang Liwei, the director of the China Manned Space Engineering Office, said in a report on Wednesday the mission will include "a range of tasks such as repair and maintenance". 
Yang was the first astronaut from the China space program sent to space in 2003. Yang told reporters no women would be included in the crew. "On Shenzhou-12 we don't have them, but missions after that, all will have them," he told the Washington Post. 
Shenzhou-12 is the third of 11 missions set for building the three-module Chinese Space Station (The Tiangong Station). The station is intended to orbit the Earth for at least 10 years.
When completed, the Chinese Space Station will be one-fifth of the International Space Station's (ISS) mass, between 80 and 100 tonnes. Tiangong 1 was the first prototype space station launched in 2011, followed by the Tiangong 2 in 2016. 
Various experiment modules will be launched between 2021 and 2022. Some include the Wentian and Mengtian, which will perform experiments in areas such as astronomy space medicine, space life science, biotechnology, microgravity fluid physics, microgravity combustion, and space technologies, Space News notes.
China is not a partner on the ISS due to the 2011 Wolf Agreement prohibiting the US to engage in any direct bilateral cooperation with China. This was largely to do with ongoing concerns with China's military and security practices. 
The China Space Station will most likely surpass the ISS as it comes close to the end of its functional run.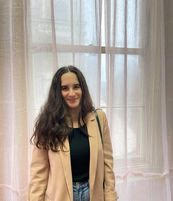 Bella Richards is a journalist who has written for several local newspapers, her university newspaper and a tech magazine, and completed her Bachelor of Communications (Journalism) at the University of Technology Sydney in 2020. She joined Momentum Media in 2021, and has since written breaking news stories across Space Connect, Australian Aviation and World of Aviation.
You can email Bella on: [email protected]
Receive the latest developments and updates on Australia's space industry direct to your inbox. Subscribe today to Space Connect here.