Pegasus, the first privately-developed commercial space vehicle, is part of a three-stage rocket, carried aloft the 'Stargazer' L-1-11 aircraft. The stargazer is the mother ship launch pad for the Pegasus. 
On 13 June at 1:11am Pacific Time, the spacecraft launched from Vandenberg Space Force Base, California. The Pegasus was released from the Stargazer at around 40,000 feet above the Pacific Ocean, and ignited its first stage flight, carrying the TacRL-2 (Tactically Responsive Launch-2) to its intended orbit.
The TacRL-2 concept is to provide space domain awareness and find ways to shrink the timelines for planning space missions. 
"[It] seeks to introduce speed, agility and flexibility into the launch enterprise in order to respond to dynamic changes in the space domain or an operational theatre and insert or replace assets on orbit much faster than standard timelines to meet emerging combatant command requirements," said the statement. 
The successful launch was a landmark operation, as the satellite was developed in less than a year, and the launch provider was given 21 days' notice to prepare for flight. The Space Force stored the satellite until May this year when it was called for launch. 
"This Pegasus launch was a clear demonstration of our team's ability to provide rapid and responsive operational needs," said Rich Straka, vice president, launch vehicles, Northrop Grumman. "Our team was able to execute the design, integration and testing of the TacRL-2 launch vehicle in less than four months from contract award."
Made for launching to myriad orbits in a short time, the Pegasus uses solid propulsion to offer maximum responsiveness. Solid rocket engines are commonly used as boosters for satellite launchers.
Solid propellants are substances that endure rapid combustion to essentially thrust the aircraft into orbit. Solid propulsion allows customers to operate from virtually anywhere on earth with minimal ground support requirements. 
This is the 45th launch of Pegasus, and overall it has launched over 90 satellites into low-Earth orbit from five launch sites in the US, Europe and the Marshall Islands.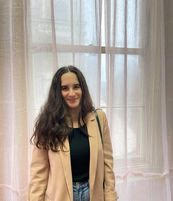 Bella Richards is a journalist who has written for several local newspapers, her university newspaper and a tech magazine, and completed her Bachelor of Communications (Journalism) at the University of Technology Sydney in 2020. She joined Momentum Media in 2021, and has since written breaking news stories across Space Connect, Australian Aviation and World of Aviation.
You can email Bella on: [email protected]
Receive the latest developments and updates on Australia's space industry direct to your inbox. Subscribe today to Space Connect here.