The Kleos Polar Vigilance Mission (KSFI) will lift off at Cape Canaveral Space Force Station in Florida, onboard the Spaceflight SXRS-5/SpaceX Transporter-2 Mission on 25 June.
"Kleos uses clusters of four satellites to collect radio transmissions over key areas of interest around the globe and after processing a geospatial data product is delivered to analytics and intelligence entities for government and commercial use – efficiently uncovering the locations of human activity on land and sea," said the official statement.
The satellites will be deployed into a 52-kilometre sun synchronous orbit that will increase Kleos' coverage over north and south regions from the company's previous Scouting Mission satellites, into a 37-degree inclined orbit.
"We are looking forward to the launch, which will be livestreamed on our website," Kleos CEO Andy Bowyer said. "This launch is yet another key milestone for us, growing our data collection constellation and ultimately our product inventory."
The company also has a rideshare contract with Spaceflight Inc., therefore will launch onboard with SpaceX's Falcon 9.
Kleos Space was founded in 2005 by Magna Parva. The space engineering firm was based in the UK, to eventually develop in-space technologies for nine years and geolocation data collection mission concept for three years.
Kleos' previous launch in November, Scouting Mission satellites, launched collective data over regions such as Strait of Hormuz, South China Sea, east/west Africa, Southern Sea of Japan, and the northern Australian coast.
The spacecraft launched on the PSLV-C49 from Satish Dhawan Space Centre (SDSC) SHAR, Sriharikota.
As a whole, the company collects data delivering to various government and intelligence agencies when locating any potential threats, assets, targets or emergency beacons.
Kleos space has a market capitalisation of $149 million and, because the company does not have many investors, owns most of its stock.
The company's next cluster of three satellites, the Polar Patrol Mission (KSF2), is set to launch at the end of this year, also on board the Falcon 9.
This is in collaboration with Innovative Solutions in Space (ISISPACE), a Netherlands-based company experienced in design and manufacturing of nanosatellites.
Under the contract, ISISPACE will design, develop, produce and test launch the Polar Patrol mission into orbit, and will receive incremental payments of $3.86 million from Kleos.
"We are proud to continue our partnership with Kleos, utilising our extensive nano-satellite experience to build and design their third satellite cluster within a relatively short time frame," ISISPACE CEO Jeroen Rotteveel said.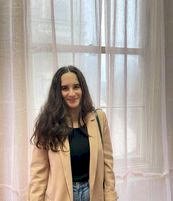 Bella Richards is a journalist who has written for several local newspapers, her university newspaper and a tech magazine, and completed her Bachelor of Communications (Journalism) at the University of Technology Sydney in 2020. She joined Momentum Media in 2021, and has since written breaking news stories across Space Connect, Australian Aviation and World of Aviation.
You can email Bella on: [email protected]
Receive the latest developments and updates on Australia's space industry direct to your inbox. Subscribe today to Space Connect here.