The Transporter-2 launch is set to carry 88 satellites inside its payload into polar orbit.
The Falcon 9 used, B1060, will be embarking on its eighth mission and has previously carried five different Starlink satellite payloads.
It follows the original Transporter-1 launch in January from Cape Canaveral Space Force Station in Florida.
"On board this launch were 133 commercial and government spacecraft (including CubeSats, microsats, and orbital transfer vehicles) and 10 Starlink satellites – the most spacecraft ever deployed on a single mission," said SpaceX. "The Starlink satellites aboard this mission were the first in the constellation to deploy to a polar orbit."
https://www.youtube.com/watch?v=ScHI1cbkUv4
Earlier this week, Space Connect reported how SpaceX successfully launched the US Space Force GPS III Space Vehicle 05 (GPS III SV05), aboard the reusable Falcon 9 rocket for the first time.
On 17 June at 12:09pm EDT, the spacecraft launched from Space Launch Complex 40 at Cape Canaveral. 
This was Falcon 9's second launch and landing, previously used to boost the launch of the USSF's GPS III Vehicle 04 in November.
Nine minutes after stage separation, Falcon 9's first stage successfully landed on the 'Just Read the Instructions' drone ship in the Atlantic Ocean.
Watch the take-off at SpaceX's Twitter: https://twitter.com/SpaceX/status/1405560831790649345 
"What a beautiful view of the first stage landing," Youmei Zhou, a SpaceX propulsion engineer, said during the company's live launch commentary.
The GPS, formally known as Global Positioning System, created by the US Air Force, is a "constellation of orbiting satellites that provide precise position, navigation, and timing data to military and civilian users globally", said Zhou. 
The GPS mission is to further the USSF's ability to "provide mission critical global access for assistance and awareness for national security". 
The US Department of Defense has delegated SpaceX with five of the six GPS III satellite contracts, together estimated at US$469.8 million. 
The remaining contract, GPS III SVO2, was awarded to rival United Launch Alliance, a joint venture of Boeing and Lockheed Martin.
Thursday marked the fourth GPS satellite mission from SpaceX for the USSF.
The GPS III SVO5 is compatible with international global navigation satellite systems and will allow users the ability to receive signals from any country's satellites. This increases chances of accurate signals, no matter where received, according to Everyday Astronaut.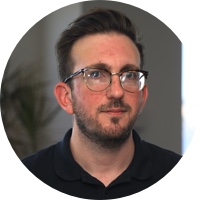 Adam is a journalist who has worked for more than 40 prestigious media brands in the UK and Australia. Since 2005, his varied career has included stints as a reporter, copy editor, feature writer and editor for publications as diverse as Fleet Street newspaper The Sunday Times, fashion bible Jones, media and marketing website Mumbrella as well as lifestyle magazines such as GQ, Woman's Weekly, Men's Health and Loaded. He joined Momentum Media in early 2020 and currently writes for Australian Aviation and World of Aviation.
Receive the latest developments and updates on Australia's space industry direct to your inbox. Subscribe today to Space Connect here.