The launch, its fifth on behalf of global communications company OneWeb, will represent OneWeb's 254th satellite sent into low-Earth orbit, about 450 kilometres above the Earth.
Arianespace said the launch will assist the internet connectivity provider in offering high-speed, low-latency connectivity services across the globe and to a range of industries, including defence, aviation, government and more by year-end.
Flight ST33, which will carry out the mission, is slated to take place on 1 July, and last a total of three hours and 51 minutes.
The flight will include nine separations of four satellites, which will then raise themselves to their operational orbit.
"This launch will mark the completion of OneWeb's 'Five to 50' ambition to bring into orbit the satellites required to enable connectivity services to the 50th parallel and above by years end, which includes Canada, UK, northern Europe, Alaska and Arctic regions," Arianespace said in a statement.
Once fully deployed, the OneWeb constellation will allow user terminals that are capable of offering 3G, LTE, 5G and Wi-Fi coverage, providing high-speed access globally, as the provider continues its work to increase connectivity where fibre cannot reach.
The news comes just one month after the announcement of Arianespace's last successful launch of OneWeb satellites into low-Earth orbit.
Arianespace confirmed that Soyuz Flight ST31 orbited 36 new OneWeb satellites on Friday, 29 May following a successful launch from the Vostochny Cosmodrome.
"Congratulations to all the teams who made this seventh launch dedicated to OneWeb's satellites a success," Stéphane Israël, CEO of Arianespace and Starsem, said.
Arianespace is expected to oversee a further 12 Soyuz launches through 2021 and 2022, enabling OneWeb to deploy its full global constellation of low-Earth orbit satellites before the end of 2022.
OneWeb Satellites is a joint venture of OneWeb and Airbus Defence and Space.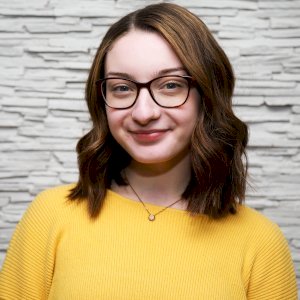 Writer – Defence and Aerospace, Momentum Media
Hannah joined Momentum as a journalist in 2019, and has since written breaking news stories across a diverse range of corporate industries, including finance, real estate, investments and aviation. She has a keen interest in the global aviation sector, with a particualy focus on improving overall individual wellbeing across the aerospace industry.
Hannah graduated from Macquarie University in Sydney Australia with a Bachelor of Media (Journalism) and is currently pursuing postgraduate studies.
Send Hannah an email at [email protected] or connect via Twitter or LinkedIn.
Receive the latest developments and updates on Australia's space industry direct to your inbox. Subscribe today to Space Connect here.