It is expected that the satellite will launch in 2024.
The frequency is expected to be managed by the Airbus Network Operations Centre in Toulouse, and will cover Europe, Africa, the Middle East and much of Asia, the Atlantic and Pacific Oceans. The frequency will enable some 200 simultaneous lines of communications.
According to a release from the company, there is currently a shortage of UHF resources in space with the company already fulfilling its UHF bandwidth with orders. Currently, Airbus is the only private operator to offer UHF, X, Ka Mil and L, C/Ku and Ka civilian bands.
The company confirmed that its new UHF offering will not only support traditional forces, but also critical special forces operations, with UHF allowing operators to use secure and easily transportable communications options.
The announcement comes following the UK Royal Navy extending Airbus' satellite maritime surveillance services contract by an additional 12 months. The contract was to provide support the monitoring of UK waters to the Joint Maritime Security Centre.
"The Airbus surveillance services will give JMSC a greater understanding of the various activities across UK waters, especially with a focus on potentially uncooperative vessels, helping to better address security challenges and allowing resources to be rapidly deployed to intercept," Airbus said.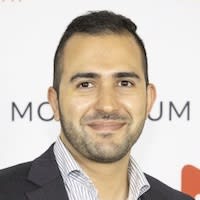 News Editor – Defence and Cyber, Momentum Media
Prior to joining the defence and aerospace team in 2020, Charbel was news editor of The Adviser and Mortgage Business, where he covered developments in the banking and financial services sector for three years. Charbel has a keen interest in geopolitics and international relations, graduating from the University of Notre Dame with a double major in politics and journalism. Charbel has also completed internships with The Australian Department of Communications and the Arts and public relations agency Fifty Acres.
Receive the latest developments and updates on Australia's space industry direct to your inbox. Subscribe today to Space Connect here.