SpaceX's reusable Falcon 9 rocket, B1060, launched Transporter-2 from Space Launch Complex 40, at Cape Canaveral Space Force Station in Florida on 30 June at 3:31pm EDT.
Transporter-2 was carrying a payload of 85 commercial and government small satellites, as well as three of SpaceX's own Starlink satellites.
While the payload was smaller in number than the space company's earlier rideshare mission, Transporter-1, SpaceX said this mission launched more mass to orbit than the previous mission.
The launch marked SpaceX's 20th for the year, and its eight flight for the Falcon 9 first stage booster. This launch also brings the total number of SpaceX-launched orbital objects to over 900 this year alone.
The booster returned to earth about 10 minutes after launch in SpaceX's concrete Landing Zone 1 – as opposed to other recent launches that have landed on dedicated drone ships in the ocean.
The payload was then pushed into pole-to-pole Earth orbit by Falcon 9's second-stage booster.
Transporter-2's launch was delayed twice in recent days, first on 25 June due to additional pre-launch checkouts being required, and then again on 29 June, when an aircraft entered the rocket's safety zone just 11 seconds before its lift-off sequence was to begin.
Due to current federal regulation, the breach of the launch zone resulted in an automatic 24-hour delay to the launch period.
SpaceX CEO Elon Musk took to Twitter to express his dissent with such regulations.
"Unfortunately, launch is called off for today, as an aircraft entered the 'keep out zone', which is unreasonably gigantic," he said.
"There is simply no way that humanity can become a spacefaring civilization without major regulatory reform. The current regulatory system is broken."
The launch was the second in SpaceX's 'SmallSat Rideshare Program', which allows governments, researchers and private companies to send small objects into space in a conjoined launch, with prices starting from $1 million.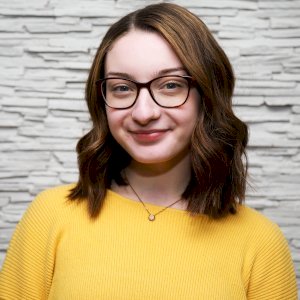 Writer – Defence and Aerospace, Momentum Media
Hannah joined Momentum as a journalist in 2019, and has since written breaking news stories across a diverse range of corporate industries, including finance, real estate, investments and aviation. She has a keen interest in the global aviation sector, with a particualy focus on improving overall individual wellbeing across the aerospace industry.
Hannah graduated from Macquarie University in Sydney Australia with a Bachelor of Media (Journalism) and is currently pursuing postgraduate studies.
Send Hannah an email at [email protected] or connect via Twitter or LinkedIn.
Receive the latest developments and updates on Australia's space industry direct to your inbox. Subscribe today to Space Connect here.