Prior to the global pandemic, China was regularly sending objects into orbit with launches occurring within hours or days of one another. However, this pace was heavily slowed as the Chinese government turned its attention and resources to the global health emergency.
However, in the last week, Chinese sources have now revealed it has completed three successful orbital satellite launches in the space of four days, beginning 3 July.
In the most recent of the three, a Long March 3C rocket blasted off from the Xichang Satellite Launch centre in Sichuan Province on Tuesday, 6 July, carrying a payload that included a Tianlin satellite – used for data tracking and communication by the astronauts aboard China's Shenzhou-12.
The launch was confirmed about an hour after lift-off by China's largest space contractor, the China Aerospace Science and Technology Corporation (CASC).
One day prior, China sent Fengyun 3E, a new meteorological satellite, into orbit from the Jiuquan Satellite Launch Centre, while earlier in the week, the nation launched a Long March 2D rocket into space with a payload of numerous satellites.
Included was a commercial Jilin-1 Wideband-01B Earth observation satellite, according to space.com, which was launched into sun-synchronous orbit.
Additionally, a trio of Jilin-1 Gaofen 03D high-resolution imaging satellites were also sent at this time, along with the Xingshidai 10 remote sensing satellite, on behalf of Chengdu Guoxing Aerospace Technology.
China is notoriously secretive with its launches, often not revealing any details until after the fact, with its increasing pace and space presence only adding to international concerns over its space ventures.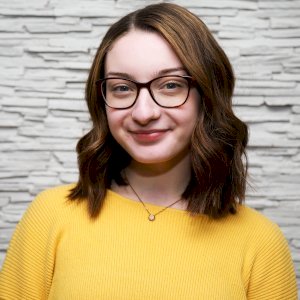 Writer – Defence and Aerospace, Momentum Media
Hannah joined Momentum as a journalist in 2019, and has since written breaking news stories across a diverse range of corporate industries, including finance, real estate, investments and aviation. She has a keen interest in the global aviation sector, with a particualy focus on improving overall individual wellbeing across the aerospace industry.
Hannah graduated from Macquarie University in Sydney Australia with a Bachelor of Media (Journalism) and is currently pursuing postgraduate studies.
Send Hannah an email at [email protected] or connect via Twitter or LinkedIn.
Receive the latest developments and updates on Australia's space industry direct to your inbox. Subscribe today to Space Connect here.