Musk tweeted this amazing photo of booster Super Heavy at SpaceX's south Texas site ahead of Starship's first test flight later this year.
It comes after NASA announced in April it had selected Starship to land the first astronauts on the lunar surface since 1972. SpaceX then plans to use Starship to travel to Mars.  
SpaceX said the 120-metre-tall Starship will be the world's most powerful launch vehicle ever developed when complete, with an ability to carry in excess of 100 tonnes to Earth's orbit.
It's designed to deliver satellites further and cheaper than the business' current Falcon vehicles.
With a payload compartment larger than any fairing currently in operation or development, Starship creates possibilities for new missions, including telescopes larger than the James Webb.
The Raptors powering it are a reusable methalox staged-combustion engine. Raptor engines began flight testing on the Starship prototypes in July 2019, becoming the first full-flow staged combustion rocket engine ever flown.
Twenty-nine Raptors will be attached to Super Heavy initially, with a further six Raptors on the upper stage Starship.
"SpaceX's Starship spacecraft and Super Heavy rocket represent an integrated and fully reusable launch, propellant delivery, rendezvous, and planetary lander system with robust capabilities and safety features uniquely designed to deliver these essential building blocks," said SpaceX when awarded NASA's moon contract.
"Flying between lunar orbit and the surface of the moon, Starship will carry crew and all of the supplies, equipment, and science payloads needed for extensive surface exploration. Building off the safety and reliability of Dragon and Falcon, Starship will feature proven avionics, guidance and navigation systems, autonomous rendezvous, docking and precision landing capabilities, as well as thermal protection, and a spacious cabin with familiar displays and interfaces utilised on Dragon."
Last week, Space Connect reported how Blue Origin offered to cover up to US$2 billion in costs in a bid to get NASA to renege on its US$2.9 billion contract with SpaceX to build the next moon lander ship.
Blue Origin teamed up with Lockheed Martin, Northrop Grumman and Draper in its initial offer for the NASA contract to construct the next-generation spacecraft to land astronauts on the moon under the Artemis program.
In a letter addressed to NASA administrator Bill Nelson, Jeff Bezos hoped to get NASA to reconsider its decision, promising to cut up to US$2 billion in costs off its initial tender bid, pay for its own orbital mission to test its technology, and cover the cost of budgetary overruns.
"Blue Origin will bridge the HLS [Human Landing System] budgetary funding shortfall by waiving all payments in the current and next two government fiscal years up to [US$2 billion] to get the programme back on track right now," Bezos said in the letter.
"This offer is not a deferral, but is an outright and permanent waiver of those payments."
Bezos intervention was then knocked back again.
In April this year, NASA awarded SpaceX a US$2.9 billion contract to construct a human landing system (HLS) that will carry astronauts from NASA's Orion spacecraft to the surface of the moon.
At the time, NASA cited budgetary constraints, as well as SpaceX's proven record in orbital missions, as the key reasons that Musk's company ultimately won out. It is also said that SpaceX's bid for the contract was the lowest by some distance.
"NASA veered from its original dual-source acquisition strategy due to perceived near-term budgetary issues, and this offer removes that obstacle," Bezos continued in the letter.
"Instead of this single source approach, NASA should embrace its original strategy of competition.
"Without competition, a short time into the contract, NASA will find itself with limited options as it attempts to negotiate missed deadlines, design changes, and cost overruns."
NASA declined to comment on the matter.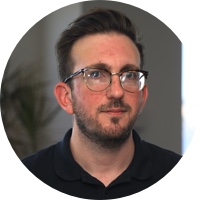 Adam is a journalist who has worked for more than 40 prestigious media brands in the UK and Australia. Since 2005, his varied career has included stints as a reporter, copy editor, feature writer and editor for publications as diverse as Fleet Street newspaper The Sunday Times, fashion bible Jones, media and marketing website Mumbrella as well as lifestyle magazines such as GQ, Woman's Weekly, Men's Health and Loaded. He joined Momentum Media in early 2020 and currently writes for Australian Aviation and World of Aviation.
Receive the latest developments and updates on Australia's space industry direct to your inbox. Subscribe today to Space Connect here.