The business blamed "unexpected valve position indications" in its propulsion system that were first detected during checkouts when electrical storms passed over the Kennedy Space Center on Monday.
The new setback for the troubled capsule comes after it was initially postponed from its launch on 30 July and follows a failed debut in 2019.
Today's launch of the Starliner Orbital Flight Test 2 (OFT 2) was postponed just 2.5 hours short of launch.
The proposed five-day mission was to perform an uncrewed test flight to the ISS, where it would dock carrying supplies, before undocking and returning to Earth.
Starliner was due to blast off atop an Atlas V rocket flown by United Launch Alliance, a partnership of Boeing and Lockheed Martin Corp, from Space Launch Complex-41 at Cape Canaveral Space Force Station.
Boeing said its engineering teams had now cycled the Service Module propulsion system valves with the Starliner and Atlas V on the launch pad and ruled out a number of potential causes, including software.
"Additional time is needed to complete the assessment and, as a result, NASA and Boeing are not proceeding with tomorrow's launch opportunity," said Boeing in a statement.
"We're going to let the data lead our work," said John Vollmer, vice president and program manager, Boeing's Commercial Crew Program.
"Our team has worked diligently to ensure the safety and success of this mission, and we will not launch until our vehicle is performing nominally and our teams are confident it is ready to fly."
Teams will power down the spacecraft this evening, and roll the rocket and spacecraft back to the Vertical Integration Facility on Wednesday for further inspection and testing to inform the next steps.
Last week's launch was postponed due to a malfunction with the International Space Station's newly docked Russian module.
A few hours after the new module, Nauka, docked onto the ISS, its jet thrusters began firing unexpectedly, which caused the station to alter in its position in orbit.
The mission is part of NASA's Commercial Crew Program and will test the spacecraft un-crewed, certifying its system before astronauts will board it.
"The mission will test the end-to-end capabilities of Starliner from launch to docking, atmospheric re-entry, and a desert landing in the western United States," said NASA.
"OFT-2 will provide valuable data that will help NASA certify Boeing's crew transportation system to carry astronauts to and from the space station."
It was hoped the mission would mark a milestone in returning American astronauts to space, in US-made spacecraft.
Boeing's first Orbital Flight test of the Starliner spacecraft was affected by software issues in 2019, leading to the second test flight.
No crew will be on board, but the commander seat will be occupied by Rosie the Rocketeer, Boeing's anthropometric test device
Rosie is fitted with 15 sensors to collect data on what astronauts will experience during flight.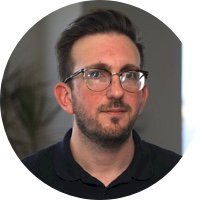 Adam is a journalist who has worked for more than 40 prestigious media brands in the UK and Australia. Since 2005, his varied career has included stints as a reporter, copy editor, feature writer and editor for publications as diverse as Fleet Street newspaper The Sunday Times, fashion bible Jones, media and marketing website Mumbrella as well as lifestyle magazines such as GQ, Woman's Weekly, Men's Health and Loaded. He joined Momentum Media in early 2020 and currently writes for Australian Aviation and World of Aviation.
Receive the latest developments and updates on Australia's space industry direct to your inbox. Subscribe today to Space Connect here.