Specifically, LINUSS will be used to validate essential manoeuvring capabilities for Lockheed Martin's future space upgrade and servicing missions, while also demonstrating new technologies, including:
onboard high-performance processing developed by Innoflight;
low-toxicity propulsion developed by VACCO; and
inertial measurement units, machine vision, 3-D printed components and SmartSat (transformational on-orbit software upgrade architecture) technologies developed by Lockheed Martin.
"Space is a dynamic domain and our customers are demanding the ability to rapidly upgrade spacecraft on orbit – to provide greater capabilities and more mission flexibility," Chris Crawford, vice president of advanced program development for Lockheed Martin Military Space, said.
"LINUSS will be the first step flight-qualifying this technology. The ultimate near-term goal is supporting upgradeable LM 2100 satellite bus platforms, starting with GPS IIIF Space Vehicle 13."
LINUSS is the collaborative integration of Lockheed Martin's mission electro-optical payload deck with a 12U bus from Tyvak Nano-Satellite Systems, a Terran Orbital Company.
"Given we are well known for our systems integration work on large satellite systems, some people are surprised to learn Lockheed Martin has launched over 150 small satellites since 1997," Dr David Barnhart, LINUSS program director, observed.
"LINUSS has higher bus density, payload accommodation, and on-orbit processing than any other CubeSat, enabling revolutionary mission capabilities in the future."
In addition to the LINUSS project, Lockheed Martin's smallsat projects include DARPA's Mandrake, integration for DARPA's Blackjack constellation, Pony Express, LunIR and La Jument.
The company has also supported the development of a 6U nanosat with GomSpace and Orbital Microsystems, as well as the UK's endeavour to launch smallsats through the UK Spaceflight Programme.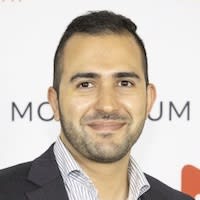 News Editor – Defence and Cyber, Momentum Media
Prior to joining the defence and aerospace team in 2020, Charbel was news editor of The Adviser and Mortgage Business, where he covered developments in the banking and financial services sector for three years. Charbel has a keen interest in geopolitics and international relations, graduating from the University of Notre Dame with a double major in politics and journalism. Charbel has also completed internships with The Australian Department of Communications and the Arts and public relations agency Fifty Acres.
Receive the latest developments and updates on Australia's space industry direct to your inbox. Subscribe today to Space Connect here.