The business has though now identified the likely fault as being due to the oxidizer used for its thrusters interacting with moisture, which caused the valves to stick together.
Space Connect previously reported how the 4 August mission was postponed just 2.5 hours ahead of launch, which itself followed a string of delays stretching back to 2019.
In a media call on Friday, Boeing revealed the CST-100 Starliner space capsule would be removed from the Atlas V rocket and returned to the company's processing facility at the Kennedy Space Center for additional work.
Even if the problem is resolved quickly, any launch would have to wait until the mid-October launch of NASA's Lucy asteroid mission on another Atlas V, SpaceX's Crew-3 commercial crew mission and the return of the Crew-2 spacecraft, freeing up the crucial docking port.
Steve Stich, NASA commercial crew program manager, said it was too early to speculate when the flight would take place.
"When we get to a point where we understand the cause and the fixes, we will work hard to find that slot and get the vehicle flown as soon as we can," he said.
John Vollmer, vice president and program manager of Boeing's commercial crew program, hinted it could even be delayed until 2022.
"It's probably too early to say whether it's this year or not," Vollmer said. "If we could fly this year, it would be fantastic."
Boeing have identified the problem as likely being nitrogen tetroxide (NTO), the oxidiser used for Starliner's thrusters, seeping into the teflon seals in the valves. The NTO then mixed with moisture on the dry side of the valve, creating nitric acid that corroded the valves and caused them to stick into a closed position.
Boeing said it was unable to solve the problem while Starliner was on top of Atlas V, leading to the decision to remove it and work on it in its processing facility. The exact cause has yet to be confirmed. 
The proposed five-day mission was to perform an uncrewed test flight to the International Space Station, where it would dock carrying supplies, before undocking and returning to Earth.
That though was the latest in a string of failed launches. The original 2021 launch was postponed due to a malfunction with the ISS' newly docked Russian module, while software issues caused a delay in 2019.
The planned mission is part of NASA's Commercial Crew Program and will test the spacecraft un-crewed, certifying its system before astronauts will board it.
"The mission will test the end-to-end capabilities of Starliner from launch to docking, atmospheric re-entry, and a desert landing in the western United States," said NASA.
"OFT-2 will provide valuable data that will help NASA certify Boeing's crew transportation system to carry astronauts to and from the space station."
It was hoped the mission would eventually mark a milestone in returning American astronauts to space, in a US-made spacecraft.
Starliner was due to blast off atop the Atlas V flown by United Launch Alliance, a partnership of Boeing and Lockheed Martin Corp, from Space Launch Complex-41 at Cape Canaveral Space Force Station.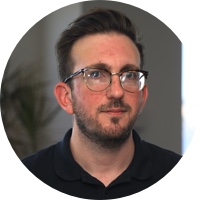 Adam is a journalist who has worked for more than 40 prestigious media brands in the UK and Australia. Since 2005, his varied career has included stints as a reporter, copy editor, feature writer and editor for publications as diverse as Fleet Street newspaper The Sunday Times, fashion bible Jones, media and marketing website Mumbrella as well as lifestyle magazines such as GQ, Woman's Weekly, Men's Health and Loaded. He joined Momentum Media in early 2020 and currently writes for Australian Aviation and World of Aviation.
Receive the latest developments and updates on Australia's space industry direct to your inbox. Subscribe today to Space Connect here.