The Perth-based start-up is hoping to make launching payloads into space cheaper and easier by providing a next-day launchpad service, sent to the client directly. 
According to director of OI Volodymyr Usov, who spoke to The Financial Review, the payload will slot into OI's Orbit Boy aircraft, which can be ready for launch within 24 hours.
Orbit Industries is a company birthed from the merging of Space Industries and Orbit Express.
In an interview with Stockhead, Usov said, "You can think about us as the Uber of space.
"How our system works is, using an app, customers can order a space launch, then our Air-Launch system will be coming to them and not the other way."
OI will deliver the services to the client's location directly, instead of businesses scouting their own launch location, which is often far more costly and timely.
Usov added companies usually rely on a huge section of land to deliver a launchpad, but in the Asia-Pacific, there is a "limited amount of space".
"We don't require that. The only thing that OI requires is for the local federal jurisdiction to approve the launch of a rocket from 9,000 feet into orbit," he said.
OI is set on being part of NASA's Moon to Mars missions through its air dropped launch services.
The start-up has appointed Still Capital as its lead manager for the fundraising of $3 million, with a pre-valuation of $25 million.
Chris Whitehead from Still Capital told Stockhead, "We are raising $3 million currently to propel the visionary business and support its next stages of growth and development.
"Further capital raising along with potential government support and funding will fulfil our ultimate goal of a listed Australian based end-to-end space solution."
OI is targeting a listing on the ASX, and eventually plans on being listed in the US through a special purpose acquisition company (SPAC).
According to Usov, the company will utilise solid fuel instead of liquid fuel for convenience.
Liquid fuels require extreme pre-cooling and additional storage for its pumps, piping and fuel compared with solid fuels which is known to be easily maintained, according to the European Space Agency.
"In the case of solid fuel, we can manufacture 10 or 20 rockets and put them in a warehouse, and when the customer needs to launch, we simply put it onto the carrier and do the take-off," he said.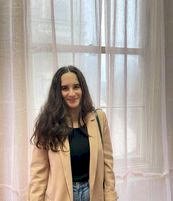 Bella Richards is a journalist who has written for several local newspapers, her university newspaper and a tech magazine, and completed her Bachelor of Communications (Journalism) at the University of Technology Sydney in 2020. She joined Momentum Media in 2021, and has since written breaking news stories across Space Connect, Australian Aviation and World of Aviation.
You can email Bella on: [email protected]
Receive the latest developments and updates on Australia's space industry direct to your inbox. Subscribe today to Space Connect here.