Space is a valuable domain for commercial tech innovation, but it's not the most accessible. It requires aerospace engineering expertise plus time-consuming and costly investments for infrastructure design, launch, and operations. It's a series of barriers that hinder the potential for space-based analytics and other advances. 
Spiral Blue, however, is bypassing all those obstacles and heading straight for orbit with Satellogic. 
A Sydney-based SME focused on building next-gen Earth Observation (EO) services with artificial intelligence and space edge computing, Spiral Blue will test its proprietary technology aboard an EO satellite built and operated by Satellogic, as part of a new Hosted Payload Program.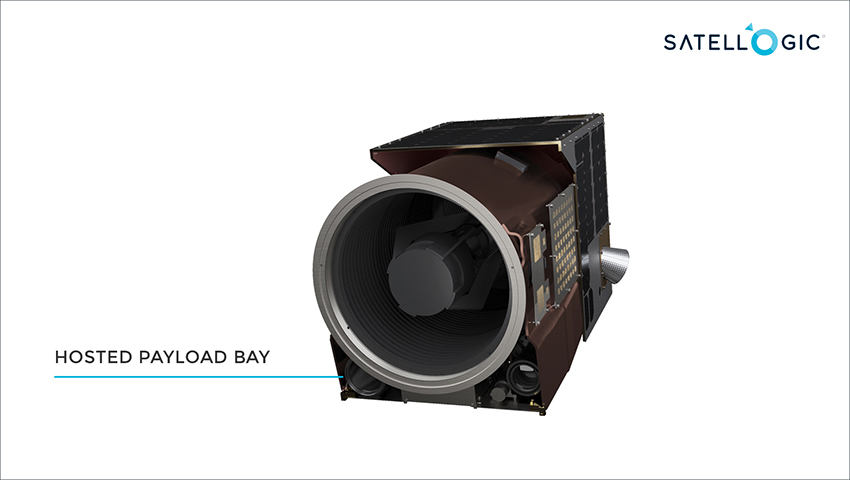 Accelerating progress through collaboration
Satellogic currently operates 17 high-resolution EO satellites and plans to scale its constellation to 300+ satellites in orbit by 2025.  As the manufacturer and operator, Satellogic's patented design is more cost-efficient than any other smallsat on the market, enabling expedited production and the best cost-point for customers and partners.
This presents ample opportunities for third-party organizations to secure a hosted payload, accelerating testing and development of new capabilities.
Why it's important
"How often do you replace your devices or upgrade software? Traditional EO satellites often operate for up to 10 years. Satellogic's roadmap replaces a third of its fleet every 3 years, ensuring customers have access to the most up-to-date technology in orbit," explains Thomas VanMatre, VP of Global Business Development at Satellogic.
The frequency and cost-efficiency of Satellogic's approach to EO open the door to many more companies and governments, whether you're looking for satellite imagery, full-motion video from space, or a hosted payload opportunity.
"Space is notoriously difficult, so this is an exciting shift for the commercial space sector," commented Taofiq Huq, CEO of Spiral Blue. "It creates more possibilities for the future of space-based technology, and for smaller companies with big ideas."
Spiral Blue recently received the Australian Space Agency's Moon to Mars Supply Chain Capability Improvement Grant, an opportunity to support and expand Australia's role in domestic and international space missions, including Moon to Mars activities. Hopping a ride to space with Satellogic is accelerating the company's timeline as well as Australia's technological advances.
Achieving sustainability goals across Australia
Additionally, Satellogic offers high-resolution satellite imagery via its tasking platform or, for more robust customer needs, a high-capacity Dedicated Satellite Constellation (DSC) that provides direct tasking and data management with end-to-end encryption.
From renewable energy and agricultural forecasts to urban planning and disaster relief, Australia has a diverse range of sustainability challenges to tackle over an entire continent. With collaborations like this, the quality and range (and affordability) of satellite imagery-derived analytics will improve much faster.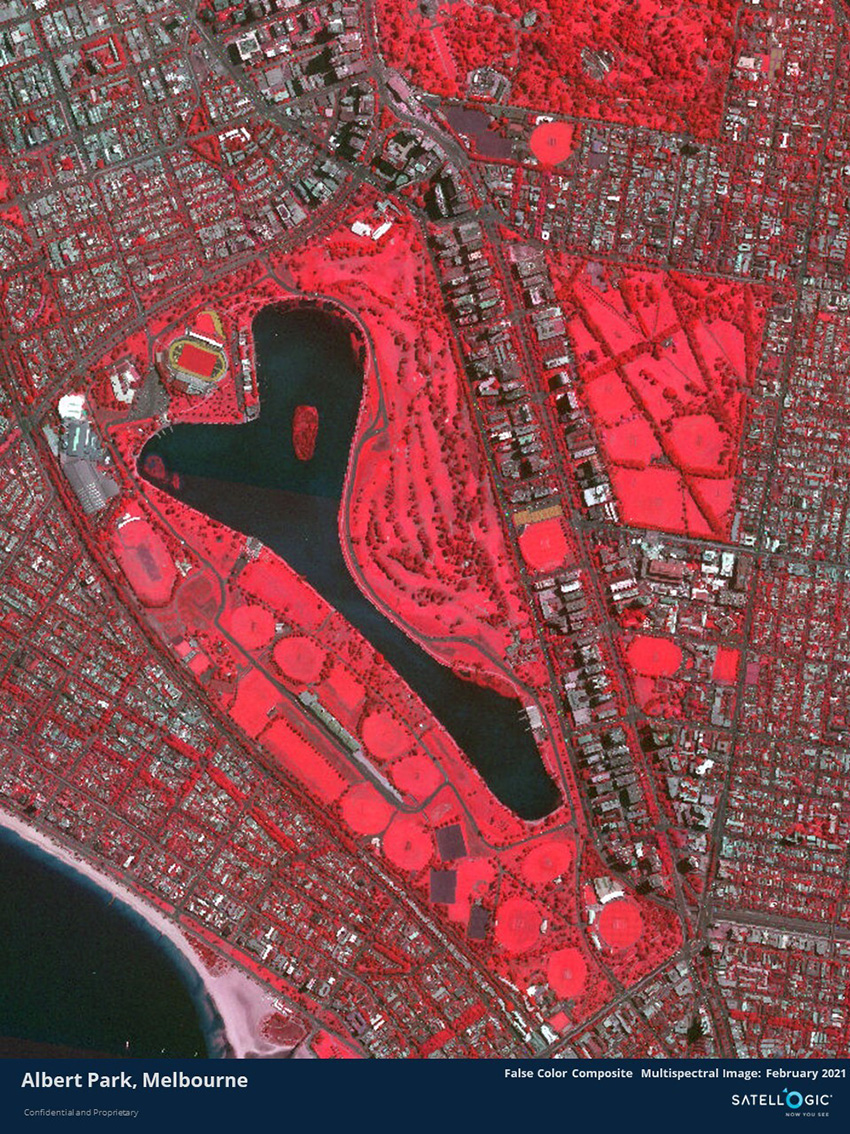 Rising temperatures due to climate change are disrupting natural ecosystems and parks across Melbourne. Analysts predict the city could lose up to 35% of its trees in the next 20 years.
"Just imagine how daily coverage will change the way emergency response units can prepare and mobilize, or the level of detail it will provide for climate change studies," says Taofiq Huq, CEO, Spiral Blue. "By working together, individual companies can focus on their expertise while collectively pushing the bounds of new possibilities in space. And that is what's going to drive change on the ground."
Spiral Blue's payload is expected to launch with Satellogic's next fleet of satellites in 2022. It will be the first-ever demonstration of onboard processing of high-resolution imagery in space. This is a gamechanger for applications such as maritime surveillance, precision agriculture in developing nations, and business intelligence.
Receive the latest developments and updates on Australia's space industry direct to your inbox. Subscribe today to Space Connect here.