The rocket blasted off from Launch Complex 39A at NASA's Kennedy Space Center after an earlier launch on Saturday was postponed due to bad weather.
The mission to the ISS is carrying more than 2,200 kilograms of supplies and the Falcon 9's first stage returned to Earth eight minutes after lift-off on one of SpaceX's drone ships in the Atlantic Ocean.
The Australian Research Council's CUAVA-1 is itself carrying four experimental payloads and will be deployed into orbit later this year.
The 12-month mission, a landmark for NSW's burgeoning space industry, will aim to investigate space weather and test equipment that will eventually search for life on planets around Alpha Centauri, our nearest star system.
The director of CUAVA, Professor Iver Cairns from the School of Physics at the University of Sydney, said the mission shows that Australian universities are at the forefront of the emerging national space industry.
"Our CUAVA Training Centre is leading in the development of near-Earth space technology and is a critical link in training the next generation of space engineers and scientists," said Professor Cairns.
The mission will also investigate Earth's plasma environment using an onboard radiation detector; observe Earth using novel imaging technology; and link with the international amateur radio union for education and outreach.
Based at the University of Sydney, CUAVA is a joint project involving the University of NSW, Macquarie University, multiple Australian commercial and government partners and the Rochester Institute of Technology in the US.
Meanwhile, Curtin University's Binar-1 – named from the Noongar word for fireball – will be deployed in low-Earth orbit.
Its objective is to test the spacecraft system that will eventually be part of the SSTC moon mission –  Curtin is set on a WA-build spacecraft launched to the moon by 2025, the Binar Prospector.
"The launch of Binar-1 is our first real step towards that goal," said Phil Bland, John Curtin Distinguished Professor.
"Being able to build spacecraft affordably means that we can rapidly iterate technology, which is a key element in developing advanced systems for exploration," he added.
The Binar Prospector mission – if successful – will launch around the time NASA begins its Artemis Mission, expected to be delayed after its original date in 2024.
According to the website, the spacecraft consolidates subsystems into a single electronics board, allowing for a larger payload equipment, higher than traditional CubeSats.
The Binar-1 weighs 1.5 kilograms, made from aluminium, copper and fibreglass.
Over the next 18 months, Professor Bland said the program has six more launches planned.
He added that Australia has only flown 15 of its own spacecraft, and the Binar-1 was to "make spacecraft affordable, and space accessible for WA innovators".
The program is backed by serious spearheads in the sector, including NASA, the European Space Agency, Furgo, the WA government and other smaller companies.
Curtin University vice chancellor Professor Harlene Hayne said the mission will put Australia in the "driver's seat" of furthering the nation's presence in space.
"The team has also developed an outstanding school outreach program to put space technology in the hands of students, giving them hands-on experience and real-world inspiration," she added.
Binar has been involved in numerous other space missions, such as NASA'S InSight mission to study the Martian interior, the ESA's Roscosmos' ExoMars mission and other high-profile jobs.
CubeSats are a cheap and simple way to access near-Earth obit for scientific and commercial purposes.
They are built from small boxes just 10 centimetres cubed, weigh no more than 1.3 kilograms each, and contain high-tech equipment.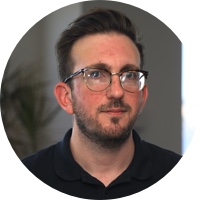 Adam is a journalist who has worked for more than 40 prestigious media brands in the UK and Australia. Since 2005, his varied career has included stints as a reporter, copy editor, feature writer and editor for publications as diverse as Fleet Street newspaper The Sunday Times, fashion bible Jones, media and marketing website Mumbrella as well as lifestyle magazines such as GQ, Woman's Weekly, Men's Health and Loaded. He joined Momentum Media in early 2020 and currently writes for Australian Aviation and World of Aviation.
Receive the latest developments and updates on Australia's space industry direct to your inbox. Subscribe today to Space Connect here.