The Canberra-based company has begun developing the camera – dubbed the Holmes Imaging System – with HEO Robotics, a satellite inspection provider, and Australian National University.
The UNSW Canberra Space spin-off has already launched products such as CubeSat low-resolution cameras and on-board computers – but this will mark its first high-resolution camera in orbit.
Igor Dimitrijevic, CEO and co-founder of Infinity Avionics, said, "The state-of-the-art camera range designed and built in Australia will improve the Earth observation and space domain awareness capabilities of Australia."
The company's other cameras – the SelfieCam and SelfieCam-Video – have been used for low-resolution monitoring, and Dimitrijevic said both have been successful.
"Infinity Avionics is well poised to design and manufacture world-leading space camera solutions in Australia."
Infinity's camera will allow real-time monitoring of spacecraft.
"It's like a webcam or dashcam so you can see what your own satellite is doing in space," said Damith Abeywardana, Infinity's chief operating officer.
"If you have that capability, you almost have a CCTV system in space and you can monitor how they are moving."
The new range is designed to tolerate radiation impacts from low-Earth orbit (LEO).
Abeywardana said as spacecraft get further away from Earth, radiation levels increase.
"So, you have to design electronics and all the systems to handle those higher levels," he said.
According to NASA, high levels of radiation can damage certain materials used in spacecraft, which has often been a significant reason of concern for human space travel.
Abeywardana added the camera has been in development for the past year, and will be "suitable for a wide range" of space solutions.
"It would be used for earth observation to detect what is going on, and for other space applications to see other satellites or detect things like space debris," he said.
According to the company, the imaging system would be used for the type of space-based inspections HEO Robotics does not cover.
HEO co-founder and CTO Dr Hiranya Jayakody said it would allow the company "to further expand our coverage in LEO and provide our customers with timely insights".
The inspection company can capture 0.5-metre resolution imagery of LEO equipment, but high-resolution imagery will allow further clarity of the satellite, such as deploy status and identity
"Infinity Avionics has a proven track record of building robust sensor systems and processors for multiple Australian and international satellite missions and we are looking forward to the journey ahead," Dr Jayakody said.
The announcement comes at a time when Australia is boosting its efforts in orbit, seeing numerous start-ups access space more than ever before.
The sector is set to triple in the next decade and is expected to create over 20,000 more jobs.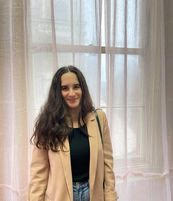 Bella Richards is a journalist who has written for several local newspapers, her university newspaper and a tech magazine, and completed her Bachelor of Communications (Journalism) at the University of Technology Sydney in 2020. She joined Momentum Media in 2021, and has since written breaking news stories across Space Connect, Australian Aviation and World of Aviation.
You can email Bella on: [email protected]
Receive the latest developments and updates on Australia's space industry direct to your inbox. Subscribe today to Space Connect here.