The business' founder, Elon Musk, said the significant development meant space was now "accessible to anyone" after the two-stage Falcon 9 rocket and Dragon Spacecraft lifted off from NASA's Kennedy Space Center. 
The launch took place just after 8pm in Florida on 15 September from the famous Launch Complex 39A.
"What an incredible place to be in right now, when we can say we have put four civilians into space to orbit," said Jessie Anderson, a SpaceX production and engineer manager on the live webcast. "What an incredible journey for us to get here," she added.
The crew were aboard SpaceX's reusable, two-stage Falcon 9 rocket and Dragon Spacecraft, which carried 165 kilograms worth of cargo, including scientific experiments and essentials.
Within the five-hour launch window, weather conditions remained ideal.
"The team had a nominal ascent out of the pad 39A at Kennedy Space Center and are currently in orbit around Earth," said Andy Tran, a quality engineer at SpaceX.  
For decades, space has only been accessible to astronauts who have been in training for years, but this marks the first civilian flight in history, beginning what could set off space tourism. 
Billionaire and founder Musk's ultimate vision is making humanity a multi-planetary species.
"The reason I started SpaceX was to get humanity to Mars," Musk said in the trailer of the new documentary of the Inspiration4 mission on Netflix. 
"I want to try make the dream of space accessible to anyone and ultimately making science fiction not fiction forever."
Inspiration4 is commanded by Jared Isaacman, founder and CEO of Shift4 Payments, and an established pilot.
Joined with him is medical officer Hayley Arceneaux, a physician assistant at St Jude Children's Research Hospital and cancer survivor; mission specialist, Air Force veteran and aerospace data engineer Chris Sembroski; and mission pilot, geoscientist Dr Sian Proctor.
The aim of the mission is to raise US$200 million for St Jude Children's Research Hospital – where Arceneaux survived cancer as a child – and to study the human body in space.
"Inspiration4's goal is to inspire humanity to support St Jude here on earth while also seeing new possibilities for human spaceflight," said Isaacman in March upon the announcement.
"Each of these outstanding crew members embodies the best of humanity, and I am humbled to lead them on this historic and purposeful mission and the adventure of a lifetime."
Once in flight, Dragon will travel to an apogee of around 575 kilometers, flying deeper than the International Space Station and further than the 2009 Hubble telescope maintenance mission.
The crew will study the impacts of space's atmosphere on the human body, to prepare for future long-duration spaceflights.
Approximately three days after launch, Dragon and the crew will return to Earth, splashing down at one of the possible landing sites off the Florida coast.
Prior to this, the civilians underwent months of strenuous training.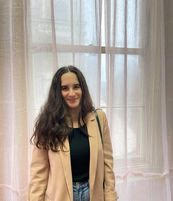 Bella Richards is a journalist who has written for several local newspapers, her university newspaper and a tech magazine, and completed her Bachelor of Communications (Journalism) at the University of Technology Sydney in 2020. She joined Momentum Media in 2021, and has since written breaking news stories across Space Connect, Australian Aviation and World of Aviation.
You can email Bella on: [email protected]
Receive the latest developments and updates on Australia's space industry direct to your inbox. Subscribe today to Space Connect here.