Part of eight previous Landsat series – the first deployed in 1972 – the Landsat 9 will continue to capture the Earth's land surface.
The satellite is set to launch on Monday, 27 September at 2:11pm on a United Launch Alliance Atlas V 401 rocket from Space Launch Complex 3 at Vandenberg Space Force Base in California.
NASA and the US Department of the Interior through the US Geological Survey (USGS) manage the Landsat program together.
Landsat 9 will join its "sister satellite" Landsat 8, which was launched into orbit in 2013 and collects images from across the planet every eight days.
In a press briefing in August, Karen St. Germain, director of NASA's Earth science division, said the Landsat program has "captured increasingly sophisticated data".
"Landsat data informs a wide range of decisions related to managing crop health and water resources," she said.
"These are critical decisions to mitigate global issues like regional famine or food scarcity in an era of accelerating climate change."
The new satellite will add to almost 50 years' worth of public data from previous ones – the longest data record of Earth's landscapes taken from orbit, NASA said.
In a blog posted on 23 September from NASA Earth Expeditions, the agency revealed details of the new satellite and how it differs from its in-orbit family.
The Landsat 9 will carry two science instruments and both contain sensors with the ability to detect the same – or better – range in intensity compared with Landsat 8.
The Operational Land Imager 2 – dubbed OLI-2 – can see at a spatial resolution of 49 feet, which is "sensitive to a wide range of wavelengths of light", the agency said.
With this additional capacity, it can capture land cover features such as urban centers, farms and forests at a higher resolution.
The Thermal Infrared Sensor 2 – dubbed TIRS-2 – can measure land surface temperature through two thermal infrared bands, measuring emissions of infrared energy, according to NASA.
The satellite will be placed in an orbit eight days "out of phase" from Landsat 8 for optimal coverage.
According to the USGS, the Landsat 9 is an "improved replica" of its predecessor.
NASA Earth on Thursday tweeted: "For each color band collected, Landsat 9 will see 4️ times the shades of light as the previous #Landsat mission.
"With more than 16,000 different intensities detected, Landsat 9 will be able to see crucial details on our planet's surface."
Dr Jeff Masek, NASA Goddard's Landsat 9 Project Scientist, said in 2020, "When you grow up in an area, you don't really notice the changes that occur over years and decades," 
"But when you run the movie in fast motion, suddenly we see all these changes: urbanisation and changes in forest management, areas where agricultural irrigation suddenly goes into desert environments."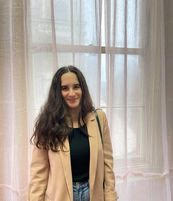 Bella Richards is a journalist who has written for several local newspapers, her university newspaper and a tech magazine, and completed her Bachelor of Communications (Journalism) at the University of Technology Sydney in 2020. She joined Momentum Media in 2021, and has since written breaking news stories across Space Connect, Australian Aviation and World of Aviation.
You can email Bella on: [email protected]
Receive the latest developments and updates on Australia's space industry direct to your inbox. Subscribe today to Space Connect here.