On 27 September, a Long March 3B rocket blasted off from China's Xinchang Satellite Launch Center at around 4:20am Eastern China time.
According to numerous reports, 30 minutes later the rocket was seen flying over Sydney and as far as the Central Coast.
"Did anyone see or get vision of some strange lights of over Australia about an hour ago?" asked Brad Tucker on Twitter, an astrophysicist and cosmologist at the Australian National University.
He said it looked like it was "the plume (essentially exhaust)" from the Chinese rocket that was launched at a similar time.
The three-stage rocket launched only hours after China's first mission of the day took place, when the nation saw a successful launch of the Kuaizhou-1A solid rocket from the Jiuquan Satellite Launch Center in the Gobi Desert.
The Kuaizhou-1A is part of Chinese "quick reaction" orbital vehicles, and are allegedly designed to replace ageing or damaged satellites in orbit. 
There is speculation the second launch that passed over Sydney was China's experimental "Shiyan-10" classified rocket, but no confirmation of the launch has been made by Chinese officials, despite often remaining secretive about space missions.  
Some residents were confused by the shape of the object and deemed it too low to be a satellite.
But Tucker told the Telegraph that "the plume is like exhaust fumes; gas comes out during the launch of the rocket".
"Sometimes when it happens in the evening you can see the strange shape and vision," he said.
China regularly sends objects into orbit with launches occurring within hours or days of one another.
This pace was heavily slowed as the Chinese government turned its attention and resources to the global health emergency. But now the agency has picked up the pace again, launching several spacecrafts into orbit in recent months.
China's Long March rockets – operated by the China National Space Administration – have been used to blast payloads to the nation's under-construction space station.
When completed, the Chinese Space Station will be one-fifth of the International Space Station's mass, between 80 and 100 tonnes.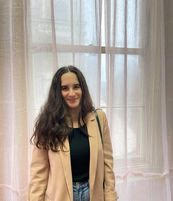 Bella Richards is a journalist who has written for several local newspapers, her university newspaper and a tech magazine, and completed her Bachelor of Communications (Journalism) at the University of Technology Sydney in 2020. She joined Momentum Media in 2021, and has since written breaking news stories across Space Connect, Australian Aviation and World of Aviation.
You can email Bella on: [email protected]
Receive the latest developments and updates on Australia's space industry direct to your inbox. Subscribe today to Space Connect here.