The Artemis program, a US-led mission – under the Trump administration – to send astronauts back to the moon, including the first woman and person of colour, was slated for a 2024 launch.  
In a leadership meeting on Tuesday to discuss recent challenges, administrator Bill Nelson said the "recent lawsuit and other factors" would delay the human landing a year later.  
In August, Blue Origin, Jeff Bezos' space company, sued the US government over NASA's "unlawful" decision to award Elon Musk's SpaceX with a lunar lander contract.
The contract, worth US$2.9 billion, was awarded by NASA in April to see a version of SpaceX's Human Landing System for the agency's Artemis moon mission.
But a judge recently decided to uphold NASA's selection of SpaceX for the lunar lander.
In July, Jeff Bezos reportedly offered to cover up to US$2 billion in costs in a bid to get NASA to renege on its contract with SpaceX and instead award it to Blue Origin.
But SpaceX was chosen due to budgetary constraints and Musk's proven successful track record in orbital missions, according to NASA.
"We're pleased with the US Court of Federal Claims' thorough evaluation of NASA's source selection process for the human landing system (HLS), and we have already resumed conversations with SpaceX," said Nelson on Tuesday.
"It's clear we're both eager to get back to work together and establish a new timeline for our initial lunar demonstration missions."
The lawsuit imposed a further seven-month delay of the mission, NASA said.
Nelson also said congress has not provided sufficient funds for the mission – now seeing the development of the Orion spacecraft reaching to $9.3 billion.
"Going forward, NASA is planning for at least 10 moon landings in the future, and the agency needs significant increases in funding for future lander competition, starting with the 2023 budget," he said.
In the meantime, there are efforts to reduce costs, such as requesting the industry for information to maximise efficiencies in the Space Launch System and to receive assistance in building spacesuits and spacewalk services for the International Space Station and Artemis.
In August, Nelson had alluded to the possibility of Artemis being delayed due to challenges with developing the spacesuits and the lack of funding, but only until now the agency has revealed a new timeline.  
Astronauts use Extravehicular Mobility Units (EMU), suits designed 45 years ago from the Space Shuttle Program, and under the program, two new suits were set to be developed by 2024.
The spacesuit is equipped with the clothing itself and the hardware that physically connects it with other space systems, but funding shortages have hindered NASA's ability to build new ones.  
Despite the challenges, NASA says the update does not impact later Artemis mission schedules or other lunar infrastructure, such as the Gateway development, where humans will live.
NASA Deputy Administrator Pam Melroy said, "What we're doing is one of the great undertakings of humanity – the scope of it from SLS to Orion to Gateway, human landing systems, ground systems, communications, spacesuits and more – its staggering."
"First at the moon, and then at Mars. But we're NASA, and we're rising to the challenge."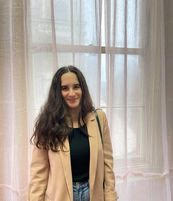 Bella Richards is a journalist who has written for several local newspapers, her university newspaper and a tech magazine, and completed her Bachelor of Communications (Journalism) at the University of Technology Sydney in 2020. She joined Momentum Media in 2021, and has since written breaking news stories across Space Connect, Australian Aviation and World of Aviation.
You can email Bella on: [email protected]
Receive the latest developments and updates on Australia's space industry direct to your inbox. Subscribe today to Space Connect here.