The announcement falls under the nation's strategy to enable broader access to space, which has often remained an inhibitor to Australia's industry taking off.
As part of round two of the demonstrator program under the Moon to Mars initiative, the government announced on Thursday that companies will be able to apply for "mission grants" of between $750,000 and $10 million.
"We know the world wants to do business with Australian space companies but one of the challenges we face is the relative lack of space heritage that many of their innovative technologies have," said Enrico Palermo, head of the Australian Space Agency.
"We don't want to see great Australian ideas or technology remain grounded because of a lack of support."
In late June, the Morrison government opened up round one of the program which saw 20 organisations receive up to $200,000 in grants to test concepts of next-generation technologies, from a pool of $4 million.
Round two is exceedingly higher, seeing the government offering grants from a pool of $41 million.
"These investments will position Australian space companies to be able to play a part in future space missions, including NASA's efforts to go to the moon and beyond," said Minister for Science and Technology, Melissa Price.
In October, the ASA announced it had signed an agreement with NASA to build a rover that can explore the lunar surface, spearheaded by a number of Australian businesses and organisations.
It is set to showcase Australia's space capabilities to the world, and grants such as these play a key role in establishing a stronger industry. 
Another aspect of the Australian Civil Space Strategy for the next decade is increasing international partnerships and collaborations.
"The more Australian technology we can help launch into space, the more the global space community stands up and takes notice of our businesses and researchers."
Australia has primarily relied on international partners to grow the sector locally, and despite the nation's efforts to wean off reliance and gain sovereign capability, collaborations with other countries is critical to drawing more investments in and creating more jobs, Price says.
"Excitingly, the jobs that come from our growing space sector spread across a range of industries and skill sets – from resources to agriculture to manufacturing.
"This is all part of the Morrison government's plan to grow a globally respected space sector that benefits all Australians, both now and into the future."
To apply for the mission grant – opening in the first quarter of 2022 – companies do not need to have been a recipient of the first one but will need to produce a feasibility study to support their application.
Companies will also be required to contribute at least 25 per cent of the mission's costs.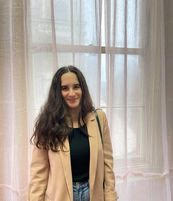 Bella Richards is a journalist who has written for several local newspapers, her university newspaper and a tech magazine, and completed her Bachelor of Communications (Journalism) at the University of Technology Sydney in 2020. She joined Momentum Media in 2021, and has since written breaking news stories across Space Connect, Australian Aviation and World of Aviation.
You can email Bella on: [email protected]
Receive the latest developments and updates on Australia's space industry direct to your inbox. Subscribe today to Space Connect here.