Southern Launch's CEO, Lloyd Damp, told the Space Connect Podcast the facility is aiming to execute 36 launches a year when finalised, compared with the legendary US site's 40.
"Could the site decide [to] do more? Potentially, but let's try and aim to be as good as Cape Canaveral," Damp said.
The episode is out now and available at the bottom of this page and all major podcast platforms.
Earlier this year, the Australian government gave the go-ahead for Southern Launch to launch rockets from Whalers Way at the tip of the Eyre Peninsula in SA.
If the early trials go well, it could become the country's first permanent, long-term rocket launch site.
When asked by hosts Bella Richards and Adam Thorn about the long-term potential of the site, Damp compared it to Cape Canaveral in Florida, which is located on the same block of land as NASA's legendary Kennedy Space Center and occupies 1,325 acres.
"That is a nice goal to achieve, especially given the focus on the environment and the heritage around space launch … Australia can do that as well," he said.
The Whalers Way Launch Complex covers around 1,200 hectares of open land with over six kilometres of ocean frontage.
The initial tests, currently ongoing, are designed to determine whether Whaler's Way is an appropriate location for becoming a permanent launch pad. Once complete, it will become a landmark in Australia's space history. 
But in September, the company experienced three failed attempts of blasting Taiwan Innovative Space's (TiSPACE) 10-metre two-stage Hapith I rocket into space.
The tests were plagued by bad weather conditions, system failures and the rocket catching fire within the span of a week.
"It's very sad to watch a rocket being damaged before we can even get off the ground," Damp said.
After the rocket caught fire, Southern Launch was forced to ditch the rocket, but Damp said TiSPACE still has two more to test.
"This is experimentation. I keep reminding people that to believe that any high-tech piece of equipment will work on its first attempt; you don't know engineering," he added.
Damp said that the company was prepared for all outcomes and believes there will still be unsuccessful attempts in the future as the Australian space industry continues to find its feet.
"We as a nation need to be prepared that … we've lost one rocket on the launch pad, we will lose many more rockets midflight, more rockets on the pad, some of them might get into space and then not get into orbit as such," he said.
"From my perspective, a failed launch is an absolute success, so long as you learn something from it, that you can apply it to the future."
Despite the rocket failing, Damp said the company learnt that a mission run by a civilian business and not the government is required to work with everyone, ensuring local agencies and citizens are aware of their operations.
"Getting the plans off the paper and implementing them taught us how to affect communications and how to manage all of that area."
While there is still no date for the next launch attempt, Damp says it will be "as soon as possible" in a new rocket.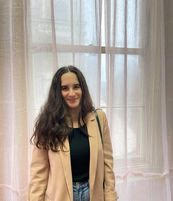 Bella Richards is a journalist who has written for several local newspapers, her university newspaper and a tech magazine, and completed her Bachelor of Communications (Journalism) at the University of Technology Sydney in 2020. She joined Momentum Media in 2021, and has since written breaking news stories across Space Connect, Australian Aviation and World of Aviation.
You can email Bella on: [email protected]
Receive the latest developments and updates on Australia's space industry direct to your inbox. Subscribe today to Space Connect here.