Dubbed the Laser Communications Relay Demonstration (LCRD), it launched onboard a United Launch Alliance Atlas V Rocket from Cape Canaveral Space Force Station in Florida at 5:19am EST, Tuesday, 7 December.
It will demonstrate the first two-way laser relay communications system, sending and receiving data over invisible infrared lasers which can transmit data up to 100 times faster than typical radio frequencies, sending data at a rate of 1.2 gigabits per second. 
According to NASA, it is the speed equivalent of downloading a movie in under a minute. 
"This launch introduces an exciting new technology for space missions," said Jim Reuter, associate administrator for NASA's Space Technology Mission Directorate.
"Demonstrating this innovative way of communicating with spacecraft will open the door for this technology to expand the horizons of future space missions."
Optical communications (also known as laser communications) are carried on an optical rather than a radio wavelength – which is how astronauts can communicate with Earth. 
In NASA's context, optical communications use light to transmit information over long distances by using lasers instead of radio frequencies.
Lasers are smaller, lighter and use less power than radio systems, and according to NASA, these advantages can significantly advance human exploration in the future.
According to the head of space operations Kathy Lueders, testing this technology is critical to pave way for human exploration, such as the Artemis mission which will send people back to the moon.
"It's going to be a workhorse for us, and when you see what we need to have [for] comms for human systems, it's a big deal," she said in a pre-launch interview.
Onboard with the LCRD was also the NASA-US Naval Research Laboratory space weather payload called the UltraViolet Spectro-Coronagraph (UVSC) Pathfinder.
The Pathfinder will study the origins of solar energetic particles, which is the sun's most "dangerous form of radiation", according to the American agency.
It has the potential to "develop a new, high-impact tool with predictive capability for energetic solar particle storms that will enable future space missions," said Daniel Moses, chief technologist in the heliophysics division at NASA Headquarters.
After the launch, ground controllers will receive confirmation that the LCRD payload has adapted well to space, and it will begin transmitting data from its geosynchronous orbit – around 22,000 miles from Earth.
LCRD will spend two years in space conducting experiments and assessing how weather and other factors can impact laser communications.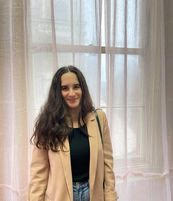 Bella Richards is a journalist who has written for several local newspapers, her university newspaper and a tech magazine, and completed her Bachelor of Communications (Journalism) at the University of Technology Sydney in 2020. She joined Momentum Media in 2021, and has since written breaking news stories across Space Connect, Australian Aviation and World of Aviation.
You can email Bella on: [email protected]
Receive the latest developments and updates on Australia's space industry direct to your inbox. Subscribe today to Space Connect here.