It marks the 24th SpaceX commercial resupply mission for NASA and serves as an integral part of sustaining astronauts in orbit and transporting important cargo for science research and experiments.
The spacecraft launched at 5:07am EST Tuesday, 21 December from Launch Pad 39A at NASA's Kennedy Space Center in Florida, boosted on a Falcon 9 rocket.
It is slated to dock at the ISS at approximately 4:30am Wednesday, 22 December, according to the American agency's press release.
The rocket's engines finished their burn at 5:10am and the first stage separated from the rocket.
About six minutes later, its first stage completed a "perfect landing", according to a NASA blog, touching down on SpaceX's "Just read the instructions" drone ship in the Atlantic Ocean.
At 5:19am, the Dragon capsule separated from the second stage of the Falcon 9 rocket and minutes later, it was on the correct orbital path towards the ISS.
It comes only months after the 23rd resupply spacecraft left the ISS in late September, returning 2,086 kilograms of scientific experiments back to NASA's Space Station Processing Facility in Florida.
The latest one will remain on the ISS for approximately a month, according to NASA.
It carries on its back numerous scientific freight such as bioprinting bandages, cargo for its cancer drug research and detergent.
According to NASA, bioprinting uses viable cells and biological molecules to print tissue structures.
The German Aerospace Center study Bioprint FirstAid is a portable printer that utilises a patient's own skin cells to create a patch that can cover a wound and accelerate the healing process, which could be vital for future moon and Mars missions.
Some other deliveries included cargo for experiments such as assessing space-induced changes in immune status and studying plants in microgravity.
A collaboration with NASA and sponsored by the ISS National Laboratory, Procter & Gamble created "Tide Infinity"; a fully degradable detergent to re-wear space items.
This delivery could reduce the need for bulky spacesuits taking up room in resupply mission spacecraft, which is especially vital for longer missions to the moon and Mars.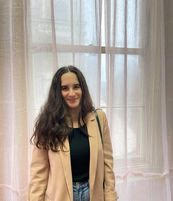 Bella Richards is a journalist who has written for several local newspapers, her university newspaper and a tech magazine, and completed her Bachelor of Communications (Journalism) at the University of Technology Sydney in 2020. She joined Momentum Media in 2021, and has since written breaking news stories across Space Connect, Australian Aviation and World of Aviation.
You can email Bella on: [email protected]
Receive the latest developments and updates on Australia's space industry direct to your inbox. Subscribe today to Space Connect here.