Announced in November in collaboration with the United States, a proposed telescope will search for planets around Earth's closest neighbor Alpha Centauri, a triple star system located just over four light years away but is three-times closer than the next nearest sun-like star.
This will mark a major step for Australia's space industry as the nation attempts to discover what numerous countries have tried for many years.
Professor Tuthill told the Space Connect Podcast (releasing 4 January) that while the project is difficult, "astronomers have been so asleep at the wheel" for not attempting this sooner.
"The origin of this whole mission and this focus on nearby stars, and particularly Alpha Centauri, is actually driven by this visionary idea that humanity does need to at least start dreaming," he said.
"We need to start thinking about interstellar flight".
The team will use the telescope – dubbed Telescope for Orbital Locus Interferometric Monitoring of our Astronomical Neighborhood (TOLIMAN) – which uses a diffractive pupil lens that makes it easier to detect star movements which could lead to "telltale signs" for orbiting planets.
It includes scientists from the University of Sydney, Breakthrough Initiatives in California, Saber Astronautics in Australia and NASA's Jet Propulsion Laboratory.
Breakthrough Initiatives, a suite of science-based programs, is funding the mission and Professor Tuthill said they were "willing to do things different" to attempt what has never been done before.
"I think finding planets is a little bit like cracking a code," Professor Tuthill said.
"If you imagine trying to see a tiny glow worm crawling across one millimetre away from an arc lamp of a lighthouse … and you have to do that from about 10 kilometres out to sea from the deck of a rolling ship in a thick storm – it is actually easier than seeing a planet next to a star."
The TOLIMAN is slated to launch in 2023, and the team hopes to deliver results by the middle of the decade.
Ideally, the telescope will locate one or more planets with an orbit like Earth, with a mix of heavy metals and rocks, and liquid water on the surface.
The team will rely on its telescope approach, compared to the typical planetary transit – when a transiting planet blocks a tiny proportion of a star as it crosses over in front and becomes visible – and hopes to find a planet in the habitable zone.
"My main fear is that I'll mess it up and that will turn out to be too hard," said Tuthill.
"I really don't want to be the guy who flew something that wasn't able to do what I hoped it could do."
He said he has acknowledged the "disappointing reality" there may not be a planet in that zone, even if the telescope does its job.
"If everything that I could hope for to happen for our mission does happen, this is an important step forward for the field… an important step forward maybe for humanity's vision of its place in the Universe," he said.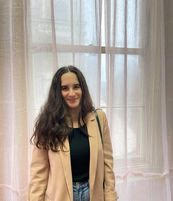 Bella Richards is a journalist who has written for several local newspapers, her university newspaper and a tech magazine, and completed her Bachelor of Communications (Journalism) at the University of Technology Sydney in 2020. She joined Momentum Media in 2021, and has since written breaking news stories across Space Connect, Australian Aviation and World of Aviation.
You can email Bella on: [email protected]
Receive the latest developments and updates on Australia's space industry direct to your inbox. Subscribe today to Space Connect here.