Stratolaunch said the team tested "Roc's" left main landing gear, which provided potential options for landing it in the event the hardware didn't perform as expected.
The distinctive-looking twin-fuselage aircraft is the brainchild of late Microsoft co-founder Paul Allen and is designed to carry a hypersonic vehicle underneath that can reach speeds above Mach 5.
The first two of these, TA-0 and TA-1, completed its initial power-on testing in late December 2021, and is due to begin hypersonic flight testing in 2022.
Stratolaunch is targeting delivery to customers as early as next year and if all goes well, the aircraft will carry payloads for customers into low-Earth orbit.
During Roc's latest test flight, the aircraft flew for more than four hours, reached an altitude of 7,160 metres and an indicative airspeed of 180 knots.
Stratolaunch president Dr. Zachary Krevor said, "Today's successful flight demonstrates and validates improvements to the carrier aircraft's systems and overall flight performance.
"We will take the data we gathered today and continue to advance the aircraft's operational performance to support hypersonic testing in 2022.
"Testing the left main landing gear individually mitigated risk and provided our aircrew with options for landing the aircraft in the event the hardware didn't perform as expected."
World of Aviation reported how Roc completed its first flight back in 2019.
The test pilots performed a variety of flight control manoeuvres to calibrate speed and test flight control systems. These included roll doublets, yawing manoeuvres, pushovers and pull-ups, and steady heading side slips.
The all-composite aircraft has a payload capacity of 500,000 pounds (245,000 kilograms), is powered by six Pratt & Whitney PW4056 turbofans, and has a 385-foot wingspan and two 238-foot fuselages.
While Allen was one of the driving forces behind the Stratolaunch, he was not there to witness the first flight milestone, having died in October 2018 due to cancer. He was 65 years of age.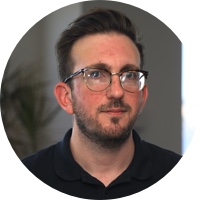 Adam is a journalist who has worked for more than 40 prestigious media brands in the UK and Australia. Since 2005, his varied career has included stints as a reporter, copy editor, feature writer and editor for publications as diverse as Fleet Street newspaper The Sunday Times, fashion bible Jones, media and marketing website Mumbrella as well as lifestyle magazines such as GQ, Woman's Weekly, Men's Health and Loaded. He joined Momentum Media in early 2020 and currently writes for Australian Aviation and World of Aviation.
Receive the latest developments and updates on Australia's space industry direct to your inbox. Subscribe today to Space Connect here.