The COSMO-SkyMed Second Generation (CSG) mission will blast-off from Space Launch Complex 40 at Cape Canaveral Space Force Station in Florida within the launch window beginning at 6:11pm EST.
According to SpaceX's Twitter post, the company said weather in Florida was "affecting pre-launch operations", but now it is 90 per cent favourable for the lift-off window. 
You can watch the launch here. 
The next gen satellite will monitor the Earth for emergency prevention, strategy, scientific and commercial purposes according to the European Space Agency.
"Providing data on a global scale to support a variety of applications among which risk management, cartography, forest and environment protection, natural resources exploration, land management, defense and security, maritime surveillance, food and agriculture management," the ESA said.
Boosted on a Falcon 9 – SpaceX's workhorse rocket – the rocket will launch the spacecraft into low-Earth orbit.
After stage separation, the Falcon will return to Earth and land on Landing Zone 1 at Cape Canaveral, according to SpaceX.
The original launch was set for Thursday, but the forecast showed 60 per cent chance of good weather conditions, mostly concerning high winds and rain.
It comes three years after the CSG-1 launched on board an Arianespace Soyuz rocket from French Guiana on 18 December in 2019.
It is the new and improved COSMO-SkyMed (CSK) which was a constellation of Earth imaging satellites launched between 2007 and 2010 for Italy.
According to the ESA, the CSG is "at the forefront of radar technology" and will ensure the continuity of the CSK satellites.
The program is funded by Agenzia Spaziale Italiana (ASI), the Italian Ministry of Defence and the Italian Ministry of Education, Universities and Scientific Research.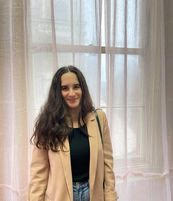 Bella Richards is a journalist who has written for several local newspapers, her university newspaper and a tech magazine, and completed her Bachelor of Communications (Journalism) at the University of Technology Sydney in 2020. She joined Momentum Media in 2021, and has since written breaking news stories across Space Connect, Australian Aviation and World of Aviation.
You can email Bella on: [email protected]
Receive the latest developments and updates on Australia's space industry direct to your inbox. Subscribe today to Space Connect here.