The company also blasted the payload into a higher orbit this time, to avoid the 3 February debacle which saw 38 of its satellites destroyed due to a geomagnetic storm.
Starlink uses low-orbit satellites to provide download speeds of up to 200 Mb/s to users – far quicker than the 25-30 Mb/s typically provided by its higher-orbit rivals.
It will also allow strong coverage across the entire grounds, rather than being confined to one home.  
SpaceX's latest batch of 46 satellites was launched Monday, 21 February at 9:44am EST from Space Launch Complex 40 at Cape Canaveral Space Force Station in Florida.
It marked the 11th flight of the two-stage Falcon 9 for this particular mission, having previously launched Crew Demo-2, Transporter-1, Transporter-3, ANASIS-II, CRS-21 and now Starlink missions, SpaceX said.
Jessie Anderson, a SpaceX production manager said in the live broadcast the weather was 90 per cent favourable during the launch window, after having been delayed a day.
In just under nine minutes after liftoff, stage one of the rocket performed a perfect landing on SpaceX's drone ship 'A Shortfall of Gravitas', stationed in the Atlantic Ocean, close to the Florida coast.
Anderson said as the first stage landed, it was an "incredible view of the vehicle standing tall" for its 100th landing, and at that time, ground controllers confirmed the launch had a good orbit.
About an hour after lift-off, the payload deployment was confirmed successful, according to SpaceX.
This Starlink mission marks its fourth for the year and comes shortly after its last launch which ended unsuccessfully.
On 3 February at 1:13pm EST, a Falcon 9 rocket launched 49 Starlink satellites into low-Earth orbit from the Kennedy Space Center in Florida.
A day later, a geomagnetic storm occurred, which is when there is an exchange of energy from the solar wind into the environment surrounding Earth. It can cause major disruptions to the currents and fields in Earth's magnetosphere. 
Thirty-eight of the batch began re-entering the earth's atmosphere, while only 11 remained raising their orbits.
According to SpaceflightNow, Monday's launch was into a higher, more circular orbit, to reduce potential risks of being destroyed from space weather such as the storm.
Usually, Starlink payloads are launched into a lower orbit so these can fall back into earth's atmosphere in case they abort, and only begin raising orbit once the team confirms they are operational.
This launch of 46 satellites was a reduction from the last launch to compensate for a higher altitude target orbit, SpaceflightNow said.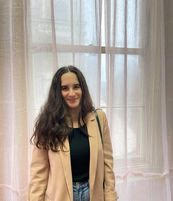 Bella Richards is a journalist who has written for several local newspapers, her university newspaper and a tech magazine, and completed her Bachelor of Communications (Journalism) at the University of Technology Sydney in 2020. She joined Momentum Media in 2021, and has since written breaking news stories across Space Connect, Australian Aviation and World of Aviation.
You can email Bella on: [email protected]
Receive the latest developments and updates on Australia's space industry direct to your inbox. Subscribe today to Space Connect here.