More than $65 million will be invested into launching homegrown rockets, spacecraft and astronauts into space, and further developing three new or existing spaceports and launch sites from Australia.
Only two Australian astronauts have launched into space before, and another was part of Blue Origin's second sub-orbital space tourism flight last year. 
It is under Prime Minister Scott Morrison's plan to build the multibillion-dollar space industry and create 20,000 more jobs by 2030.
He said to "get off the ground", the task will require more Australian jobs, technologies and businesses.
"We are a space nation when it comes to ensuring that Australians will have their equipment, which is being developed right here in South Australia," he said at a live press conference on Friday morning. 
"Any astronaut and any spacecraft have a team of thousands behind them, not to mention invaluable technology and research and carefully manufactured parts."
Under the slew of investments, the government will co-invest $32.3 million to develop new spaceports from Australian ground, and the Australian Space Agency will receive half of it to provide spaceflight services.
According to the ASA, while Australia is already driving the development of spaceports, the investment will allow companies to "create a foothold in the rapidly evolving market" and will leverage international investment before losing its competitive edge. 
A total of $32.5 million will be invested into the procurement of spaceflights in Australia, including $3.5 million funding into a national student space challenge. 
"This package will provide opportunities to advance technology with a first flight in space ('space qualification') and to increase operational experience with multiple flights of a space product ('space heritage')," the ASA said. 
The agency said the investment is modelled off similar programs overseas, such as the US. 
The funding will help the sector gain "flight qualifications" which have previously inhibited the country in translating technology from the laboratory into the real world.
Flight qualifications typically are a part of a spacecraft's certification process, ensuring hardware and technology meets set standards. A Space Industry Association of Australia spokesperson told Space Connect the process will provide space companies support to prove their tech can survive and operate in space. 
Southern Launch, an SA company set to blast-off the first rocket from homeland this year welcomed the news, and believes the investment shows the world Australia is "serious" about launch capability.
"Launch creates a centre of gravity that underpins an enduring broader space industry, and today's announcement underscores an important strategic step towards Australia reaching that milestone," the company said.
For many years, aspiring astronauts were forced to seek employment in America or Europe, due to the lack of launch infrastructure in Australia.
The ASA has now been tasked with undertaking preliminary negotiations with international agencies about sending Australian astronauts to space and will create a framework to manage human spaceflight in the country. 
Space Industry Association of Australia's CEO, James Brown, said that the investment is "opening a door" for the many astronauts or aspiring astronauts in Australia.
Gilmour Space Technologies, a Queensland-based company building the first homegrown rocket that will launch this year also welcomes the investment.
Adam Gilmour, CEO, said the funding will have a "positive flow-on effect" for the space industry as a whole, and will enable "sovereign development of new space technologies that will benefit all Australians".
The Premier of South Australia, Steven Marshall, said the investment is a boost for the state's space sector.
"South Australia is unequivocally the 'space state' – we have already created nearly 1,600 space jobs in the state and today's announcement is going to see that number take off," he said.
SA is the home to many of Australia's space start-ups, and also the Australian Space Agency, residing at Lot Fourteen.
More to come.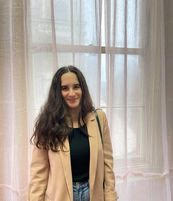 Bella Richards is a journalist who has written for several local newspapers, her university newspaper and a tech magazine, and completed her Bachelor of Communications (Journalism) at the University of Technology Sydney in 2020. She joined Momentum Media in 2021, and has since written breaking news stories across Space Connect, Australian Aviation and World of Aviation.
You can email Bella on: [email protected]
Receive the latest developments and updates on Australia's space industry direct to your inbox. Subscribe today to Space Connect here.