As part of a $15-million partnership, the Queensland-based rocket launch company will develop a G-class satellite that will blast-off from its Eris rocket from an undisclosed Australian launch site, according to Gilmour.
It comes as Gilmour is preparing to launch the first Australian-built rocket into low-Earth orbit by the end of 2022 from the Bowen spaceport in northern Queensland.
Defence Minister Peter Dutton said the investment is in line with the Defence Space Strategy that is focused on building combined efforts between the industries to 2040, especially to ensure Australia is developing its own space and defence equipment.
He said the spy satellite will be used for counter threat capabilities and to gather space-based intelligence of potential threats.
"Defence first established a partnership with Gilmour Space in 2020 to jointly develop defence-related space technologies, particularly rocket motor-system components," Dutton said.
"Since that time, we have been testing materials and propulsion technologies – all with a view to developing a hybrid rocket to launch payloads and small satellites."
A prototype satellite is set to launch in conjunction with Gilmour Space by mid-2023, Dutton added.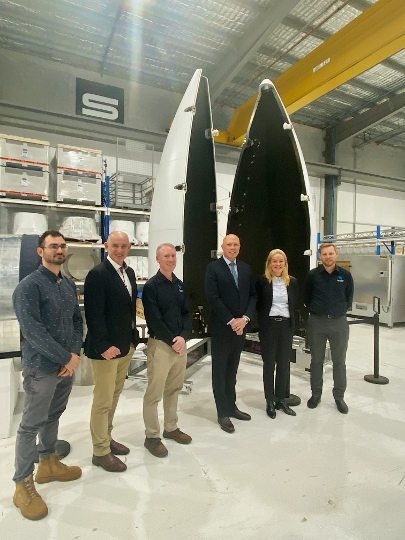 Adam Gilmour, the CEO of the rocket launch company said the deal is a "big milestone" for the local business set on delivering services to civil, commercial and defence customers.
"We firmly believe that partnerships like this will help to grow future Space and Defence primes in Australia and lead to more capability for Defence in the years ahead," Gilmour said.
The partnership also is a major vote of confidence for Australia's commitment to build and launch its own satellites, as part of an ongoing effort to reduce reliance on international space services.
In late March when the budget was announced, the federal government also committed to building four new Earth observation satellites as part of a $1.16 billion plan to boost the local industry.
The latest deal shows that the coalition "invests in defence capability and backs Australian industry", as opposed to the Labor government that chooses to "rip money out" of defence, Minister Dutton said.
"Labor doesn't have a plan to manage our economy, and they always fail to deliver funding for national security and defence.
"The Morrison government is investing in partnerships today and delivering capabilities now to keep our country safe and secure in the future."
His comments come as the Liberal and Labor party battle it out before the upcoming election on 21 May.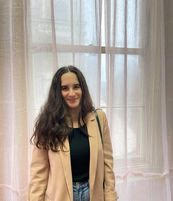 Bella Richards is a journalist who has written for several local newspapers, her university newspaper and a tech magazine, and completed her Bachelor of Communications (Journalism) at the University of Technology Sydney in 2020. She joined Momentum Media in 2021, and has since written breaking news stories across Space Connect, Australian Aviation and World of Aviation.
You can email Bella on: [email protected]
Receive the latest developments and updates on Australia's space industry direct to your inbox. Subscribe today to Space Connect here.