Social media users that evening reported seeing the rare neon lights just after 7:30pm, which coincided with when the launch company's Globalstar-2 FM15 mission would have passed overhead.
The spirals were spotted in Queenstown and Auckland as well as Fiji, Samoa and New Caledonia.
SpaceX staged three Falcon 9 launches over the weekend period carrying 55 satellites into space. 
The New Plymouth Astronomical Society – which operates out of an observatory in the Taranaki region on the west coast of the North Island – made the discovery after locals took to social media to share their photos.
"The spiral that was seen in the sky tonight around 7:30pm was most likely a fuel dump or exhaust plume from a SpaceX rocket launch," said the group in a Facebook post.
"It is shown in the video below passing south of NZ just over an hour into its flight which would have been around 5:30, and would probably have passed again around 90-120 minutes later which would then have been around 7:30."
The launch itself was shrouded in rumours it was carrying a secret government payload because the 700-kilogram Globalstar-2 satellite onboard was well below the carrying capacity of Falcon 9 that delivered it into orbit.
It also landed aboard the stronger Just Read The Instructions drone ship typically reserved for bigger payloads.
The Falcon 9 Block 5 variant was first launched in 2018 and has chalked up 101 successful launches. Block 5 is the fifth variant of the two-stage Falcon 9.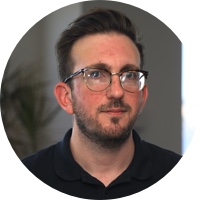 Adam is a journalist who has worked for more than 40 prestigious media brands in the UK and Australia. Since 2005, his varied career has included stints as a reporter, copy editor, feature writer and editor for publications as diverse as Fleet Street newspaper The Sunday Times, fashion bible Jones, media and marketing website Mumbrella as well as lifestyle magazines such as GQ, Woman's Weekly, Men's Health and Loaded. He joined Momentum Media in early 2020 and currently writes for Australian Aviation and World of Aviation.
Receive the latest developments and updates on Australia's space industry direct to your inbox. Subscribe today to Space Connect here.