ELA's executive chairman, Michael Jones, called the blast-off a "remarkable feat" that made a "huge mark in the history of Australia's journey to space".
The launch took place from the Dhupuma Plateau in a remote part of the Northern Territory at midnight (ACST). It's the first of three launches planned from the Arnhem Space Centre, with the next happening on 4 and 12 July.
Sunday night's landmark event marked NASA's first launch from a commercial port outside the US and Australia's first commercial space launch.
You can watch the blast-off live here by clicking this link or watching below.
"In the lead up to the launch, I was consistently asked if I was excited," said Jones. "I can officially now say I'm excited. I'm excited both about the success of our launch but also for the future of ELA and the Australian space industry.
"We could never have dreamed of having such a supportive, experienced and professional partner as NASA. They have been unbelievably generous in helping us through this journey, and we will be a much better organisation for their support.
"Today's launch not only puts ELA at the forefront of global commercial space launch, but it also confirms that we and Australia can provide access to space, and this is just the beginning for us.
"It is a tremendous honour to celebrate the success of this milestone launch with NASA, and everyone here at the Arnhem Space Centre will now refocus to ensure the success of the next two launches in July.
"Today, we have achieved a remarkable feat and made a huge mark in the history of Australia's journey in space."
More than 70 NASA staff travelled Down Under from the Wallops Flight Facility to work on the project.
It marked the space agency's first rocket launch from Australia since 1995 when launches were conducted from the RAAF Woomera Range Complex.
The mission saw the sub-orbital "sounding rocket" blast-off from the launchpad carrying scientific instruments designed to observe the Alpha Centauri A & B constellations.
Prime Minister Anthony Albanese said that the project would bring together the global and local industries to take Australia's space sector "into a new era".
The contract for the launch was first announced in 2019, initially planning for lift-off in 2020 but was delayed due to pandemic-related restrictions.
Earlier this month, Equatorial Launch Australia said it was "ramping up its capacity" so that over the next 18 months to two years, it will facilitate over 80 annual launches.
In October last year, the NT Labor government announced it was co-investing $5 million into the sounding rocket launch alongside private investors, including Blackfyre Holding, Paspalis Innovation Investment Fund, and a group of sophisticated investors coordinated by Greenwich Capital.
ELA's Arnhem Space Centre has been praised for its advantageous location at just 12 degrees from the equator. This allows launch vehicles to "leverage the earth's rotation to gain extra velocity", ELA said, meaning payload to fuel ratios will be far cheaper.
The launch facility will initially be equipped with three launch pads for sub-orbital launches and small orbital satellite vehicles.
Among other advantages, such as sparse population and minimal air traffic, making it a prime launch location, rockets will also be able to reach not only low-Earth orbit but geosynchronous equatorial orbit, lunar orbit and deep space, ELA said.
The NT launchpad will become one of the only commercial sites in Australia, along with the Whalers Way facility in South Australia, which is on its way to approval, and the Gilmour Space Technologies Bowen Orbital Spaceport in Queensland, which is expected to facilitate commercial launches in the future.
According to the NT government, the Australian launch market is forecasted to be worth up to US$930 million over the next 10 years.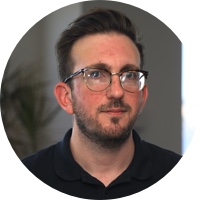 Adam is a journalist who has worked for more than 40 prestigious media brands in the UK and Australia. Since 2005, his varied career has included stints as a reporter, copy editor, feature writer and editor for publications as diverse as Fleet Street newspaper The Sunday Times, fashion bible Jones, media and marketing website Mumbrella as well as lifestyle magazines such as GQ, Woman's Weekly, Men's Health and Loaded. He joined Momentum Media in early 2020 and currently writes for Australian Aviation and World of Aviation.
Receive the latest developments and updates on Australia's space industry direct to your inbox. Subscribe today to Space Connect here.