Chapman worked at NASA as a mission scientist from 1967 until 1972 and died late last year in Australia.
He was slated to travel to space with the SkyLab B mission scheduled for 1975. Unfortunately, the mission was aborted in 1972 by President Richard Nixon due to budget concerns.
Born in Melbourne in 1935, he harboured dreams of interstellar travel since he was 12 years old.
In pursuit of his ambitions, Chapman joined the Royal Australian Air Force before going on to work with the Australian National Antarctic Research Expeditions in the 1960s.
Following his stint in Antarctica, he emigrated to the US and joined MIT's Experimental Astronomy Lab. Through his work here, Chapman became the first foreign-born astronaut.
During his time at NASA, he worked as a mission scientist for Apollo 14, contributing heavily to the mission's accomplishment of putting men on the moon.
Chapman claimed he was the man behind one of the mission's most famous televised moments, encouraging the Apollo 14 astronauts to test famous astronomer Galileo Galilei's theory that a feather and a hammer would fall at equal speed in a vacuum.
Chapman never got his chance to travel to space, although he continued to work in the private sector of commercial spaceflight for many years.
Chapman regretted missing the opportunity to go to space. Speaking to author Colin Burgess about his book Shattered Dreams: The Lost and Cancelled Space Missions, Chapman said: "The Skylab in which I had hoped to live is now a tourist attraction … I sometimes visit it when I am in Washington but it is very sad to see it wasted."
A small capsule containing Chapman's ashes will be launched into orbit aboard a Celestis spaceflight on 30 November.
Celestis is a commercial spaceflight company that provides "memorial spaceflight missions" which launch spaceships loaded with cremated remains of deceased persons to several destinations in space.
The company currently offers memorial flights to outer space, Earth's orbit, and the moon's orbit.
CEO of Celestis, Charles M Chafer, said of the 30 November flight, "We are honoured to provide Dr Chapman with his 'first' launch to space.
"His legacy as a scientist, astronaut and business leader is reflected in his family's choice to honour him with a final journey among the stars."
Chapman's wife, Marie Cheng, said, "The joyful and exciting Celestis flights are wonderful ways for us, the survivors, to commemorate Phil."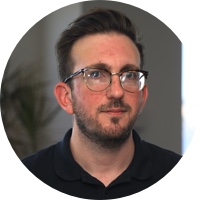 Adam is a journalist who has worked for more than 40 prestigious media brands in the UK and Australia. Since 2005, his varied career has included stints as a reporter, copy editor, feature writer and editor for publications as diverse as Fleet Street newspaper The Sunday Times, fashion bible Jones, media and marketing website Mumbrella as well as lifestyle magazines such as GQ, Woman's Weekly, Men's Health and Loaded. He joined Momentum Media in early 2020 and currently writes for Australian Aviation and World of Aviation.
Receive the latest developments and updates on Australia's space industry direct to your inbox. Subscribe today to Space Connect here.