Caravan-1 is set to be a dedicated rideshare mission that will carry a range of satellites and spacecraft into low-Earth orbit (LEO).  
A rideshare mission, unlike a traditional mission with a primary customer and payload, incorporates a number of different payloads of different shapes and sizes from various customers.
The Caravan-1 mission will launch on the second generation of Eris launch vehicles, which will have a payload capacity of 1000 kilograms to LEO.
CEO and founder of the company, Adam Gilmour, says that the Eris Block 2 rocket will represent a "significant increase in launch capability and capacity for our customers".
These types of rideshare missions decrease the cost barrier for space launch and allow small operators to get their spacecraft into orbit much easier.
Gilmour is also planning to allow customers on the Caravan-1 mission to choose between an "ordinary" satellite 15-inch adaptor port or using Gilmour's flagship modular satellite platform, the G-Sat.
The company is still in the process of planning its first commercial launch, which is currently planned for late 2022 or early 2023. The Eris Block 1 rocket will take off from the Bowen Orbital Spaceport in Queensland.
The Eris Block 1 rocket is set to be Australia's first orbital rocket, with the planned Queensland launch to be the first orbital launch from a commercial launch site in Australia.
As part of their ambitious plan, Gilmour recently announced that it had signed an agreement with the British satellite company Inmarsat who has agreed to support Gilmour's Australian launches with their InRange technology.
The space-based telemetry provided by Inmarsat's InRange will allow Gilmour to accurately track their launches without the need to invest in building costly terrestrial launch infrastructure of their own to track the Eris vehicles.
"We are also developing the Bowen Orbital Spaceport in north Queensland, and it's been fantastic to work with Inmarsat as a well-established partner to help us demonstrate space-based telemetry for our first and future Eris launches from Australia," Gilmour said.
"The next few years are going to be a very exciting time for the global space industry, and missions like this will allow us to support the growth of new satellite and in-orbit technologies that could benefit humanity on Earth, in space, and beyond," he said.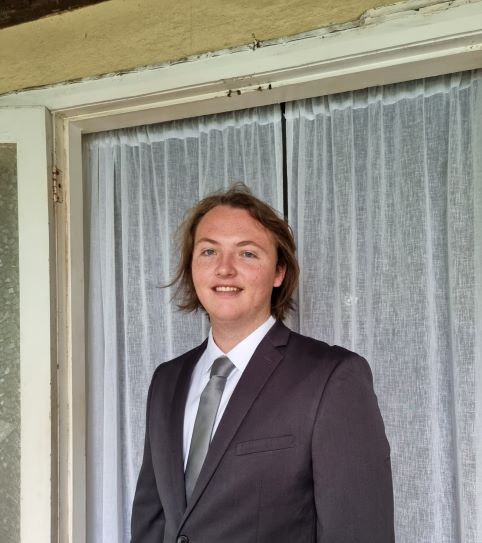 Liam McAneny is a journalist who has written and edited for his University International Relations journal. He graduated with a Bachelor of Arts (International Relations) and Bachelor of Laws from the University of Wollongong in 2021. He joined Momentum Media in 2022 and currently writes for SpaceConnect and Australian Aviation. Liam has a keen interest in geopolitics and international relations as well as astronomy.

Send Liam an email at: [email protected]
Receive the latest developments and updates on Australia's space industry direct to your inbox. Subscribe today to Space Connect here.