The Argos-4 instrument is an international Earth observation collaboration between several US government departments and the French space agency CNES, which constructed the instrument.
The launch is the first partnership between Rocket Lab and General Atomics, an American defence and technology company.
General Atomics was responsible for building the 110-kilogram GAzelle satellite, which houses the Argos-4 instrument.
The Argos-4 instrument is a part of the international Argos program, whose purpose is to collect data from transmitters and sensors across the world. The program has been operating since 1978 and is administered primarily by CNES, NASA and the National Oceanic and Atmospheric Administration (NOAA).
Since beginning operations, the Argos system has expanded to involve numerous other international space agencies and organisations, with the data being shared and used for a wide range of activities.
Its main purpose is to collect meteorological, climate and oceanography data to assist the agencies in better understanding the Earth and its biosphere. The system has also been used to collect data on pollution levels, maritime security and humanitarian disasters.
Argos' most famous use, however, remains its tracking of wildlife, notably endangered sea mammals and turtles, which has been an active activity since the 1980s.
The US Space Force Space Systems Command was responsible for the deployment of the Argos-4 and made the final decision to contract General Atomics to host the instrument on its GAzelle satellite.
Argos-4 represents a significant upgrade over previous instruments deployed as part of the program, explained Sophie Coutin-Faye, head of the Argos program at CNES.
"These improvements and the expanded coverage that the upcoming launches will provide will make it easier for current and new users to collect more data, from many more beacons, across the globe and with much better data timeliness," she said.
The satellite and its Argos payload blasted off from Pad B at Rocket Lab's Launch Complex 1 site, becoming the 31st launch of the Electron rocket and Rocket Lab's eighth launch for 2022.
Rocket Lab has plans to open a second US-based launch site in the near future, a process that was started in 2020 but was delayed significantly due to strict requirements for NASA certification.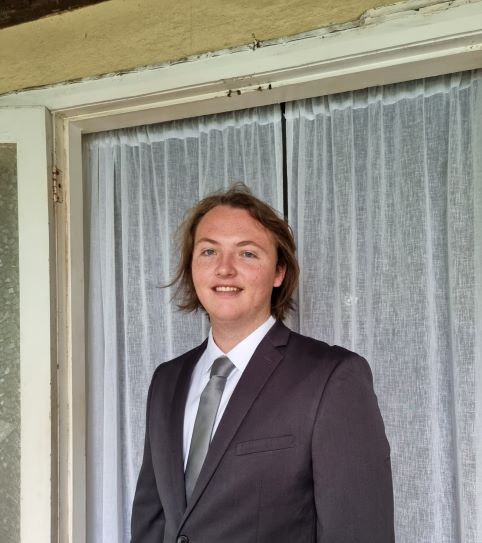 Liam McAneny is a journalist who has written and edited for his University International Relations journal. He graduated with a Bachelor of Arts (International Relations) and Bachelor of Laws from the University of Wollongong in 2021. He joined Momentum Media in 2022 and currently writes for SpaceConnect and Australian Aviation. Liam has a keen interest in geopolitics and international relations as well as astronomy.

Send Liam an email at: [email protected]
Receive the latest developments and updates on Australia's space industry direct to your inbox. Subscribe today to Space Connect here.