The Electron rocket blasted off from Launch Complex 1, Pad B in New Zealand at 6:27 am (NZDT) on Saturday (5 November).
The mission managed to successfully launch the Swedish MATS satellite into orbit according to plan, with the satellite deploying from the rocket's kick stage nearly an hour after lift-off.
Rocket Lab's secondary mission objective was not quite so successful. The team was aiming to catch the Electron rocket booster with a Sikorsky S-92 helicopter to avoid a sea-based retrieval and improve reusability.
This was the second time Rocket Lab has attempted to recover one of its Electron rocket boosters with a helicopter, with the first attempt in May being called off due to unexpected flight behaviour once the booster was hooked.
The recent mission also met with failure, although this time it was due to issues with the rocket's telemetry systems.
Murielle Baker from Rocket Lab explained why the mid-air retrieval was aborted.
"We are not bringing Electron home dry on this mission due to some telemetry loss from the rocket's first stage during re-entry," Baker added.
"As standard procedure for safety, we pull the helicopter out of the recovery zone if this happens, so we couldn't attempt a catch today.
"But this is what test programs are all about: pushing hardware and systems to their limit and iterating."
Peter Beck, chief executive of Rocket Lab, reiterated the focus on safety during the mission.
"Rocket telemetry dropped out (it happens a bit during reentry) but we did not regain a solid link in time," Beck said.
"Without that link it's just not safe to put the helicopter into the recovery zone, so we stood it off."
Despite failing to catch the booster before it plunged into the sea, the team at Rocket Lab said that they would instead recover the stage from the ocean, which has been the previous procedure taken by the company.
Even after being dunked in corrosive seawater for hours, there are promising signs that the Electron booster will still be reusable. The first mid-air recovery attempt in May was retrieved from the sea, with Rocket Lab refurbishing one of the nine Rutherford engines.
The refurbished engine was then tested according to strict protocols, which it successfully passed.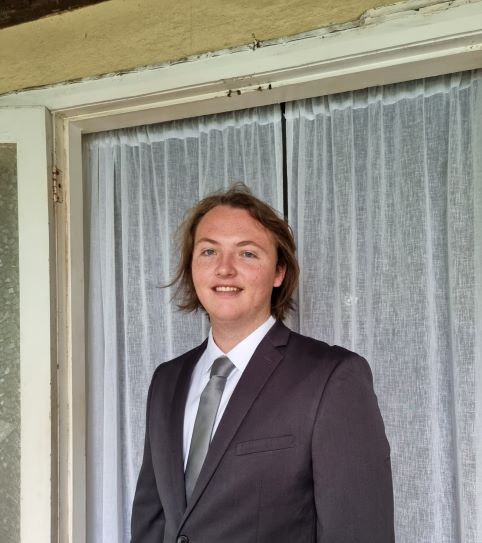 Liam McAneny is a journalist who has written and edited for his University International Relations journal. He graduated with a Bachelor of Arts (International Relations) and Bachelor of Laws from the University of Wollongong in 2021. He joined Momentum Media in 2022 and currently writes for SpaceConnect and Australian Aviation. Liam has a keen interest in geopolitics and international relations as well as astronomy.

Send Liam an email at: [email protected]
Receive the latest developments and updates on Australia's space industry direct to your inbox. Subscribe today to Space Connect here.