The company revealed an "anomaly" prevented the satellites it launched aboard its LauncherOne rocket, mounted to the underside of a Boeing 747, from reaching orbit.
It came despite the company previously declaring the mission a success before removing its announcement minutes later.
The flight had appeared to go to plan, but an as-yet unexplained problem appears to have occurred after the rocket was dropped from the aircraft.
The launch was significant because it was Virgin Orbit's first commercial launch outside its Mojave base in California and came before it plans a demonstrator launch at Toowoomba Wellcamp Airport in 2024.
An investigation is now underway to find out exactly what went wrong, but it has been confirmed its satellite payload would be destroyed as it breaks up in the atmosphere.
Matt Archer, head of commercial spaceflight at the UK Space Agency, said, "The second-stage engine had a technical anomaly and didn't reach the required orbit. We don't know what caused that. But in effect, the rocket has not reached the required altitude to maintain its orbit or deploy the satellites, and therefore the mission was unsuccessful.
"It's obviously disappointing it wasn't successful, but we've lots of positives to take from today. We're proud of the fact that we've launched. We'll dust ourselves off, and we'll go again. This is what space is about — it is hard.
"It matters to the team here at Spaceport Cornwall, and it matters to everybody in Mission Control. They will feel this just as painfully as I will."
Virgin Orbit is the successor to a project begun by Virgin Galactic and uses a modified Boeing 747-400 aircraft to launch satellites into space from the air.
It works because the 747 has a little-known capacity to attach a fifth engine, enabling it to carry a rocket. After the satellites are fitted underneath the rocket's nose — or fairing — the projectile is attached underneath the left wing of the Jumbo Jet.  The aircraft takes off and cruises upwards to its launch position at around 35,000 feet.
"The pilot then pulls up on the 747 to a 30-degree angle because we want the rocket facing the right direction, and we want a bit of upward pitch," Virgin Orbit chief executive officer Dan Hart explained.
"The other pilot, at the right moment, pushes a button on the panel of the cockpit to release the rocket, which drops — or glides — for about four or five seconds until it's safely able to start its engines."
Seconds afterwards, the 747 banks right to stay clear of the rocket's path.
The 747 is only minimally modified. The first jumbo Virgin is using, now named Cosmic Girl, enjoyed a 14-year career with Atlantic as G-VWOW, where it carried more than two million passengers, mainly from London to New York.
Space Connect reported in September how Toowoomba Wellcamp Airport would soon be home to Virgin Orbit launches.
The business signed an MOU with Australian infrastructure development company Wagner Corporation that will see it conduct a "demonstrator" launch in 2024.
Permanent blast-offs are set to occur within three years.
Toowoomba Wellcamp Airport was chosen by Virgin Orbit due to its ideal geographical conditions for satellite launches. Many locations within Australia are appealing launch destinations due to the available orbits that can be reached from the continent.
Plans for a launch within the next 18 months are already underway, according to Premier Annastacia Palaszczuk.
"My government is committed to working with both companies in their bid to certify Toowoomba Wellcamp Airport as a national spaceport for the orbital launch demonstration," she said.
The Toowoomba Airport Aerospace and Defence Precinct is set to become a growing hub for the aviation and space industry, with Boeing announcing it would construct a UAV production facility at the airport.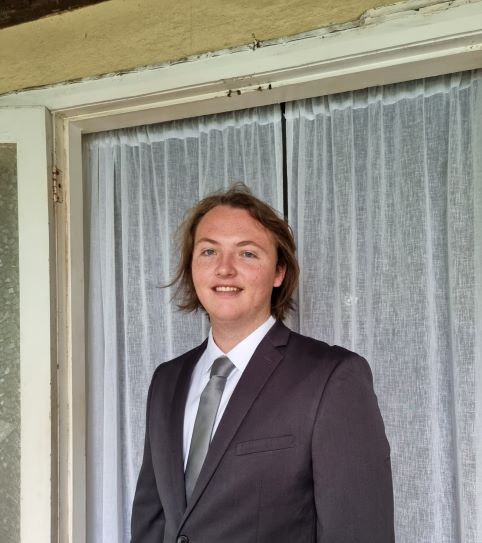 Liam McAneny is a journalist who has written and edited for his University International Relations journal. He graduated with a Bachelor of Arts (International Relations) and Bachelor of Laws from the University of Wollongong in 2021. He joined Momentum Media in 2022 and currently writes for SpaceConnect and Australian Aviation. Liam has a keen interest in geopolitics and international relations as well as astronomy.

Send Liam an email at: [email protected]
Receive the latest developments and updates on Australia's space industry direct to your inbox. Subscribe today to Space Connect here.