"The first-time nature of this mission added layers of complexity that our team professionally managed through; however, in the end, a technical failure appears to have prevented us from delivering the final orbit," said Virgin Orbit chief executive officer Dan Hart.
The launch failure has resulted in the loss of all of the payloads that were bound for orbit aboard LauncherOne, including a UK Ministry of Defence satellite and a US Naval Research Laboratory payload.
"While we are very proud of the many things that we successfully achieved as part of this mission, we are mindful that we failed to provide our customers with the launch service they deserve," said Hart.
"We will work tirelessly to understand the nature of the failure, make corrective actions, and return to orbit as soon as we have completed a full investigation and mission assurance process," Hart went on to say.
Matt Archer, director of commercial spaceflight at the UK Space Agency also commented on the failed launch, pledging to assist in the investigation into what caused the anomaly.
"We will work closely with Virgin Orbit as they investigate what caused the anomaly in the coming days and weeks. While this result is disappointing, launching a spacecraft always carries significant risks."
Other industry figures remained relatively positive, pointing out that the launch, while failing to achieve orbit, still made it to space and has paved the way for future UK-based launches.
"We are so incredibly proud of everything we have achieved with our partners and friends across the space industry here in the UK and in the US — we made it to space —– a UK first," said Melissa Thorpe, head of Spaceport Cornwall.
Virgin Orbit's first UK-launch was significant because it was Virgin Orbit's first commercial launch outside its Mojave base in California and came before it plans a demonstrator launch at Toowoomba Wellcamp Airport in 2024.
Virgin Orbit is the successor to a project begun by Virgin Galactic and uses a modified Boeing 747-400 aircraft to launch satellites into space from the air.
The aircraft is equipped with a rocket that is mounted to the underside of the plane, just under the left wing. Once the 747 reaches an altitude of around 35,000 feet, the rocket is then detached from the aircraft. After several seconds, the rockets engines fire and take the payloads to orbit.
The Boeing 747 used by Virgin Orbit, named Cosmic Girl, has only received minimal modifications to prepare it for its new job of launching rockets. It previously served as an aircraft carrier for Atlantic Airlines, ferrying passengers between New York and London.
The company has plans to expand its launch services to more locations across the world, with Toowoomba Wellcamp Airport in Queensland earmarked as the next spaceport location.
Toowoomba Wellcamp Airport was chosen by Virgin Orbit due to its ideal geographical conditions for satellite launches. Many locations within Australia are appealing launch destinations due to the available orbits that can be reached from the continent.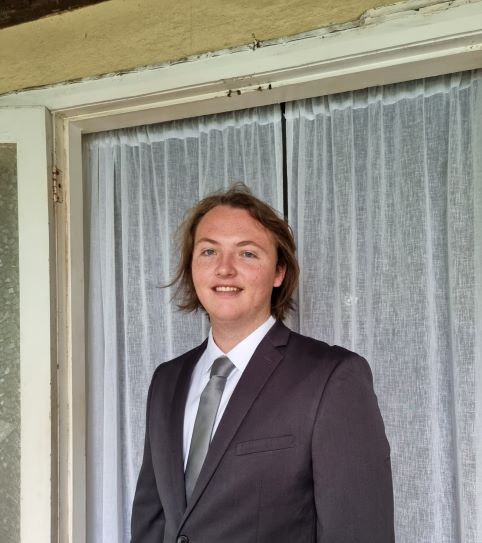 Liam McAneny is a journalist who has written and edited for his University International Relations journal. He graduated with a Bachelor of Arts (International Relations) and Bachelor of Laws from the University of Wollongong in 2021. He joined Momentum Media in 2022 and currently writes for SpaceConnect and Australian Aviation. Liam has a keen interest in geopolitics and international relations as well as astronomy.

Send Liam an email at: [email protected]
Receive the latest developments and updates on Australia's space industry direct to your inbox. Subscribe today to Space Connect here.