CEO Dan Hart was reported to be "choking up" as he told employees that 90 per cent of the workforce would be made redundant.
The news comes after the 747 rocket launch business paused its operation in March as it struggled to deal with the fallout from its botched launch in the UK earlier this year.
Virgin Orbit is the successor to a project begun by Virgin Galactic and uses a modified Boeing 747-400 aircraft to launch payloads into space from midair. It had targeted launches from Toowoomba in Queensland within three years.
According to an audio recording obtained by CNBC, a teary Hart told employees he could not secure the funds needed to save the company.
"We have no choice but to implement immediate, dramatic and extremely painful changes," Hart said.
"This company, this team — all of you — mean a hell of a lot to me. And I have not, and will not, stop supporting you, whether you're here on the journey or if you're elsewhere."
Virgin Orbit pledged to provide a severance package for every departing employee and help get them work at sister company Virgin Galactic.
It follows talks collapsing with two prospective investors, and reports emerged the business was working with two restructuring firms to plan for potential insolvency.
Virgin Orbit's financial woes follow the high-profile failure of its launch in Cornwall, in the southwest of England, thought to have been caused by a fuel filter that dislodged mid-launch.
January's launch was the first outside the company's home airport in the Mojave Desert, California, and received significant backing from the British government.
It resulted in the loss of all the payloads that were bound for orbit, including a UK Ministry of Defence satellite and a US Naval Research Laboratory payload.
The UK government announced in mid-January that the UK's Space Accident Investigation Authority and the FAA would jointly lead the investigation.
The 747 rocket launch idea works because the legendary Boeing aircraft has a little-known capacity to attach a fifth engine, enabling it to carry a rocket.
After the satellites are fitted underneath the rocket's nose – or fairing – the projectile is attached underneath the left wing of the jumbo jet.
The aircraft takes off and cruises upwards to its launch position at around 35,000 feet.
"The pilot then pulls up on the 747 to a 30-degree angle because we want the rocket facing the right direction, and we want a bit of upward pitch," Hart told Australian Aviation in an exclusive interview last year.
"The other pilot, at the right moment, pushes a button on the panel of the cockpit to release the rocket, which drops – or glides – for about four or five seconds until it's safely able to start its engines."
Seconds afterwards, the 747 banks right to stay clear of the rocket's path.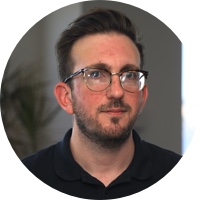 Adam is a journalist who has worked for more than 40 prestigious media brands in the UK and Australia. Since 2005, his varied career has included stints as a reporter, copy editor, feature writer and editor for publications as diverse as Fleet Street newspaper The Sunday Times, fashion bible Jones, media and marketing website Mumbrella as well as lifestyle magazines such as GQ, Woman's Weekly, Men's Health and Loaded. He joined Momentum Media in early 2020 and currently writes for Australian Aviation and World of Aviation.
Receive the latest developments and updates on Australia's space industry direct to your inbox. Subscribe today to Space Connect here.