The Elon Musk-founded company said on Twitter a "wet launch" rehearsal of Starship would take place this week, with a full, uncrewed launch expected to follow the week after.
Starship is the collective name for both the SpaceX Super Heavy rocket and Starship spacecraft that is fully reusable.
Starship is stacked & ready to launch next week, pending regulatory approval https://t.co/fLHTjwOMOT

— Elon Musk (@elonmusk) April 6, 2023
Billed as the "world's most powerful launch vehicle", it will also spawn a variant used as the human landing system for NASA's Artemis III mission.
Starship will launch from SpaceX's Starbase on Boca Chica Beach, Texas.
The Super Heavy rocket will separate roughly three minutes into the flight and return to land 32km off the shore of the launch site, while the second stage will orbit Earth.
Finally, it will target a splashdown 100 km off the northwest coast of Kauai, Hawaii.
The development comes just a week after NASA revealed the crew of Artemis II will include the first woman and person of colour to fly within the vicinity of the moon.
Mission specialist Christina Hammock Koch and pilot Victor Glover will be among a team of four that will embark on the 10-day test mission to flyby the moon, scheduled for November next year.
Artemis II is part of NASA's Moon to Mars program, which will see humans return to the lunar surface for long-term exploration before journeying to Mars. It follows last December's unmanned Artemis I mission.
Vanessa Wyche, the director of NASA's Johnson Space Center, said, "This mission paves the way for the expansion of human deep space exploration and presents new opportunities for scientific discoveries, commercial, industry and academic partnerships and the Artemis Generation."
Also on board will be commander Reid Wiseman and second mission specialist Jeremy Hansen, who will be the first Canadian on a lunar mission.
Wiseman, Glover and Koch will be making their second trips into space aboard Artemis II, with all three previously having served aboard the International Space Station and Glover as pilot on NASA's SpaceX Crew-1, which landed May 2, 2021, after 168 days in space. Artemis II will be the first spaceflight for Hansen, who is a colonel in the Canadian Armed Forces and a former fighter pilot.
Artemis 2 will be the first crewed flight of the mission and will take astronauts on a similar journey to Artemis 1. Artemis 3, however, will see astronauts returning to the lunar surface for the first time in decades.
Critically, Artemis 3 will also facilitate the first woman to walk on the moon and the first person of colour.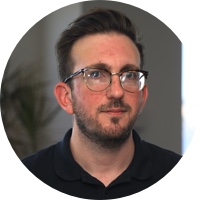 Adam is a journalist who has worked for more than 40 prestigious media brands in the UK and Australia. Since 2005, his varied career has included stints as a reporter, copy editor, feature writer and editor for publications as diverse as Fleet Street newspaper The Sunday Times, fashion bible Jones, media and marketing website Mumbrella as well as lifestyle magazines such as GQ, Woman's Weekly, Men's Health and Loaded. He joined Momentum Media in early 2020 and currently writes for Australian Aviation and World of Aviation.
Receive the latest developments and updates on Australia's space industry direct to your inbox. Subscribe today to Space Connect here.