The primary purpose of the 100-day mission is to test the aircraft's unique "super pressure" technology, but it will also carry a telescope from Princeton University that uses a wide field of view to image large galaxy clusters.
NASA's scientific balloon program chief, Debbie Fairbrother, said, "Mother nature shined down beautifully today, giving us the perfect conditions for a brilliant launch.
"I'm excited for this mission and the cutting-edge science it will perform."
NASA's super pressure balloons are shaped like pumpkins and are designed to travel "ultra-long" distances.
Because they're completely sealed, with no open ducts, gas can't escape, meaning pressure builds up as the gas expands. It's this innovation that allows them to fly for far longer than traditional hot air balloons.
"The super pressure balloon technology is a real game changer for conducting cutting-edge science at the edge of space at a fraction of the cost of flying into space," said Fairbrother.
"Some of the mind-blowing work planned this year includes a mission peering into space to study galaxy clusters and another looking at high-energy particles from beyond our galaxy."
NASA said it is inviting the public to follow its balloon missions as they take place around the Southern Hemisphere's mid-latitudes.
"A balloon's flight path is controlled by the wind speed and direction at float altitude," said NASA. "The missions will spend most of their time over water, and for any land crossings, NASA works with the US State Department to coordinate country overflight approvals. Real-time tracking of these flights is publicly available here.
"In addition, NASA publicises balloon launch and tracking information via the web at www.nasa.gov/balloons and across NASA's social media platforms.
"While validating the super pressure balloon technology is the main flight objective, the balloon is also carrying the Super Pressure Balloon Imaging Telescope (SuperBIT) from Princeton University, which uses a wide field of view to image large galaxy clusters from a balloon platform in a near-space environment.
"By measuring the way these massive objects warp the space around them, also called 'weak gravitational lensing,' SuperBIT will be able to map the dark matter present in these clusters."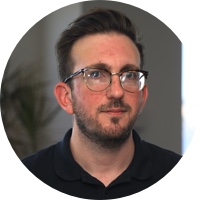 Adam is a journalist who has worked for more than 40 prestigious media brands in the UK and Australia. Since 2005, his varied career has included stints as a reporter, copy editor, feature writer and editor for publications as diverse as Fleet Street newspaper The Sunday Times, fashion bible Jones, media and marketing website Mumbrella as well as lifestyle magazines such as GQ, Woman's Weekly, Men's Health and Loaded. He joined Momentum Media in early 2020 and currently writes for Australian Aviation and World of Aviation.
Receive the latest developments and updates on Australia's space industry direct to your inbox. Subscribe today to Space Connect here.