Hypersonix, which was selected by the US Defense Innovation Unit (DIU) last month for a program testing aircraft that can fly faster than five times the speed of sound, has tipped launch provider Rocket Lab USA for the test flight of its mostly 3D-printed DART AE scramjet.
The launch, using Rocket Lab's Hypersonic Accelerator Suborbital Test Electron (HASTE) rocket, will bring the spaceplane to its initial operating speed, where it will collect flight data as it tests its ability to fly in non-ballistic flight patterns, its acceleration, its 1000-kilometre range, and its flexible engine burns.
"We have looked at various launch providers globally, as DART AE is designed to work with a variety of boosters. We are particularly excited to get our first ride from Rocket Lab," said David Waterhouse, chief executive officer of Hypersonix.
"Their track record of successful launches, their team, as well as their rockets are impressive, and we look forward to seeing DART AE fly for the first time next year."
The US's DIU is an organisation within the Department of Defense tasked with accelerating the development of commercial technology so the military can use it.
Its HyCAT1 program sought aircraft high-cadence long-endurance testing of hypersonic platforms and components; detecting and tracking sensors; and communications, navigation, guidance and control systems.
It said the vehicles must be capable of operating in a "representative environment", maintaining speeds up to Mach 5 with a manoeuvrable and non-ballistic flight profile, and flying for at least a three-minute duration with near-constant flight conditions, repeatable at short intervals.
According to Waterhouse, the firm's vehicles are capable of non-ballistic flight patterns up to at least Mach 7 following a Mach 5 launch, exceeding the HyCAT1 specification.
"Our longer-term focus is to capture a slice of the emerging multi-billion-dollar commercial market for deployment of small satellites, but clearly, Australia's strategic defence allies see immediate potential in our technology," he said last month.
Speaking to Australian Aviation last year, Michael Smart, Hypersonix's head of R&D, said scramjet-based hypersonic planes are the "next thing in access to space".
"The Montgolfier brothers developed the air balloon, then the Wright Brothers developed fixed-wing flight, and then propeller technology moved on. Then in the Second World War, jet propulsion came on board," he said.
"All these new technologies came along to make aircraft technology more efficient, faster, safer … So, spaceplanes, particularly these scramjet engines, are the next technological leap in access to space."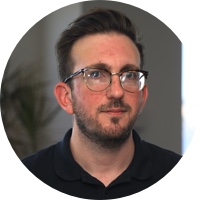 Adam is a journalist who has worked for more than 40 prestigious media brands in the UK and Australia. Since 2005, his varied career has included stints as a reporter, copy editor, feature writer and editor for publications as diverse as Fleet Street newspaper The Sunday Times, fashion bible Jones, media and marketing website Mumbrella as well as lifestyle magazines such as GQ, Woman's Weekly, Men's Health and Loaded. He joined Momentum Media in early 2020 and currently writes for Australian Aviation and World of Aviation.
Receive the latest developments and updates on Australia's space industry direct to your inbox. Subscribe today to Space Connect here.