The agreement could see Space Forge both launch and return spacecraft from the Koonibba Test Range in South Australia.
It significantly comes a week after Southern Launch announced it would upgrade the facility to become a permanent suborbital launch site.
The Australian business said the size and geographical location of Koonibba – in line with sun-synchronous orbits – makes it an ideal location for Space Forge to target as the re-entry point for its ForgeStar satellite. 
Southern Launch CEO Lloyd Damp said, "This agreement with Space Forge heralds a new era in the Australian space industry.
"It's a definitive step forward in showcasing to the world the expertise and natural advantages we have right here in South Australia.
"Space Forge will be looking to refurbish and launch their satellites as close as possible to the re-entry point.
"Our Whalers Way Orbital Launch Complex is the natural solution for a launch site, and we will be exploring this option with Space Forge throughout the MoU process.
"Our hope is to provide a complete solution for Space Forge, which creates further opportunities for the wider industry.' 
Joshua Western, CEO and co-founder of Space Forge, said, "This partnership is a fantastic example of international collaboration - working together for the benefit of the global space industry. 
"The size and location of the Koonibba Test Range as a Southern Hemisphere re-entry point for our ForgeStar satellite make it an ideal option for our business model, and this partnership has great potential to bring economic growth and cutting-edge technologies to both the UK and Australia."
The Koonibba Test Range, near Ceduna, South Australia, is also run by the Koonibba Community Aboriginal Corporation and allows companies to recover their rockets and payloads for further testing before subsequently launching them into orbit.
It's separate from Southern Launches' more traditional Whalers Way complex at the tip of the Eyre Peninsula, which specialises in orbital launches over the sea. 
Southern Launch said it hopes the work to upgrade it to a permanent status can begin later in 2023, with launches set to follow by the end of the year and into 2024. The plans, though, are still awaiting sign-off from the local council.
Enrico Palermo, head of the ASA, said the deal between Southern Launch and Space Forge was another sign of a strong relationship between Australia and the UK.
"It demonstrates that our nation is a great place to do space and has established companies like Southern Launch that are reliable partners to do business with," he said.
"Importantly, Space Forge is looking to not just launch from Australia but also to bring economic benefit, payload refurbishment, job opportunities and cutting-edge space technologies to our shores."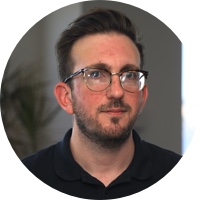 Adam is a journalist who has worked for more than 40 prestigious media brands in the UK and Australia. Since 2005, his varied career has included stints as a reporter, copy editor, feature writer and editor for publications as diverse as Fleet Street newspaper The Sunday Times, fashion bible Jones, media and marketing website Mumbrella as well as lifestyle magazines such as GQ, Woman's Weekly, Men's Health and Loaded. He joined Momentum Media in early 2020 and currently writes for Australian Aviation and World of Aviation.
Receive the latest developments and updates on Australia's space industry direct to your inbox. Subscribe today to Space Connect here.