The US Federal Aviation Administration (FAA) has begun a "mishap investigation" into the 20 April mission, which ended after four minutes when the rocket exploded in mid-air. The launch reportedly blasted debris as far away as the town of Port Isabel, 10 kilometres from the site and endangered animal nesting grounds on nearby beaches.
"The FAA will oversee the mishap investigation of the Starship/Super Heavy test mission," the agency wrote in a statement.
"A return to flight of the Starship/Super Heavy vehicle is based on the FAA determining that any system, process, or procedure related to the mishap does not affect public safety. This is standard practice for all mishap investigations.
"The FAA is responsible for protecting the public during commercial space transportation launch and re-entry operations."
The pad used for the Starship test at SpaceX's Boca Chica launch site lacked flame trenches to divert burning exhaust and deluge systems to flood it with shockwave-inhibiting water or foam, which likely contributed to the massive crater punched in the concrete.
Dave Cortez, Lone Star chapter director for environmental advocacy group the Sierra Club, said residents of Port Isabel had reported shaking or broken windows, as well as dust and other particulate matter, following the launch and subsequent explosion.
"Concrete shot out into the ocean, and risked hitting the fuel storage tanks which are these silos adjacent to the launch pad," he told CNBC.
Starship is the collective name for both the SpaceX Super Heavy rocket and Starship spacecraft that is fully reusable. Its aim is to travel to the moon one day before taking humans to Mars.
The launch beat NASA's record of the world's most powerful rocket to go into operation as it reached an altitude of 39 kilometres over the Gulf of Mexico.
The two vehicles, though still attached, entered a death spiral and exploded when the booster failed to separate.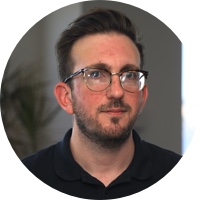 Adam is a journalist who has worked for more than 40 prestigious media brands in the UK and Australia. Since 2005, his varied career has included stints as a reporter, copy editor, feature writer and editor for publications as diverse as Fleet Street newspaper The Sunday Times, fashion bible Jones, media and marketing website Mumbrella as well as lifestyle magazines such as GQ, Woman's Weekly, Men's Health and Loaded. He joined Momentum Media in early 2020 and currently writes for Australian Aviation and World of Aviation.
Receive the latest developments and updates on Australia's space industry direct to your inbox. Subscribe today to Space Connect here.