The business believes it's the first in Australia to produce the explosive agent, which is used as a component of fireworks, flash powders, explosives, and smokeless jet. It makes up about 70 per cent of most rocket fuel.
Salt of perchloric acid and ammonia is a powerful oxidiser used extensively in rocket boosters to propel NASA space launch systems, according to the agency.
When ignited, oxygen from ammonium perchlorate combines with aluminium to produce aluminium oxide, aluminium chloride, water vapour, nitrogen gas, and significant amounts of energy. That energy and heat causes water vapor and nitrogen to rapidly expand, which can be funnelled outward to create thrust for rockets.
Black Sky and the Advanced Manufacturing Growth Centre have previously co-invested $1 million in 2021 to prove Australian production of ammonium perchlorate. 
Chief executive officer Blake Nikolic said completing that project to produce ammonium perchlorate and announcing the result on 30 April was a significant achievement for local missile production.
"Now that we have produced ammonium perchlorate, we have access to all the know-how and materials we need to make solid rocket motors for defence and space use here in Australia," Nikolic said.
"A sovereign Australian Guided Weapons and Explosive Ordnance capability is a major focus of the capabilities required for the Australian Defence Force," he said.
"The next step is to scale up production, creating the industrial base to meet our own needs, and supply the Australian and export markets.
"Previously we had to import A.P., meaning we would always be vulnerable to supply chain disruption when we needed solid fuel for rockets and missiles the most."
"With the ability to produce ammonium perchlorate locally, Black Sky Aerospace can supply the key precursor oxidiser chemical of rocket fuel for missiles."
The successful result coincides with Deputy Prime Minister and Minister for Defence Minister Richard Marles announcing $2.5 billion in funding to accelerate local missile production over a two-year timeframe.
Long-range strike capability and munitions manufacturing for the ADF were highlighted as priorities in the recent release of the Defence Strategic Review (DSR) on Monday, 24 April.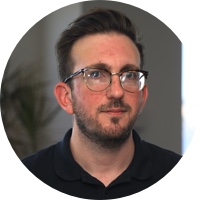 Adam is a journalist who has worked for more than 40 prestigious media brands in the UK and Australia. Since 2005, his varied career has included stints as a reporter, copy editor, feature writer and editor for publications as diverse as Fleet Street newspaper The Sunday Times, fashion bible Jones, media and marketing website Mumbrella as well as lifestyle magazines such as GQ, Woman's Weekly, Men's Health and Loaded. He joined Momentum Media in early 2020 and currently writes for Australian Aviation and World of Aviation.
Receive the latest developments and updates on Australia's space industry direct to your inbox. Subscribe today to Space Connect here.