Research from King's College London, facilitated by the UK Royal Air Force and funded by the Civil Aviation Authority, has found that most people would be able to cope with the G-forces experienced during launch and descent of suborbital flights, which are currently offered to tourists at a steep price tag by companies such as Virgin Galactic.
"Commercial suborbital space flights are now available for tourism and scientific research, and are ultimately anticipated to mature into extremely fast point-to-point travel, e.g. London to Sydney in less than two hours," the researchers wrote in the journal Aerospace Medicine and Human Performance.
Published in the journal Aerospace Medicine and Human Performance, the study saw 24 people aged between 32 and 80 subjected to G-forces of around 4G (mimicking launch) and 6G (mimicking descent) in a centrifuge.
The researchers found that the G-forces cause blood to pool away from the brain, reduce oxygen intake, make it more difficult to breathe, and affect heart rhythm. This can cause increases in heart rate and blood pressure, a drop in blood oxygen, and "greying out" of peripheral vision.
While one participant briefly lost consciousness, they suffered no lasting ill effects, and tilting the chair back slightly was found to reduce the impact of the G-forces.
According to Dr Ryan Anderton, medical lead for space flight at the CAA, physiological responses will likely be "benign" for most passengers.
"For the vast majority of people, even older people, that's not necessarily going to present a problem and there isn't a detrimental effect long-term. What we're trying to do in research is determine which individuals might be more susceptible and what we might have to screen them for," he told The Times.
"Simple measures such as tensing or squeezing your lower legs or buttocks while the onset of [high G forces] came on were sufficient to reduce [the impact]."
Current flights between Sydney and London take around 22 hours and 50 minutes, including stopovers in airports such as Singapore or Dubai. The world record time was 17 hours and three minutes, set by Concorde in February of 1985, with stops in Perth, Colombo, and Bahrain.
Qantas' Project Sunrise, which aims to fly non-stop between Sydney and London on Airbus A350-1000 aircraft by the end of 2025, is expected to reduce flight times to between 18 and 20 hours.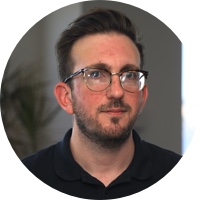 Adam is a journalist who has worked for more than 40 prestigious media brands in the UK and Australia. Since 2005, his varied career has included stints as a reporter, copy editor, feature writer and editor for publications as diverse as Fleet Street newspaper The Sunday Times, fashion bible Jones, media and marketing website Mumbrella as well as lifestyle magazines such as GQ, Woman's Weekly, Men's Health and Loaded. He joined Momentum Media in early 2020 and currently writes for Australian Aviation and World of Aviation.
Receive the latest developments and updates on Australia's space industry direct to your inbox. Subscribe today to Space Connect here.