In a new statement released on Monday, the space agency said it was an expended third stage of a Polar Satellite Launch Vehicle (PSLV), as many had speculated.
It comes after the bizarre structure was found at Green Head, 250 kilometres north of Perth, on 16 July.
Subsequent reports then suggested the cylinder could be a fuel tank of a PSLV that India uses to launch satellites.
The ASA's conclusions vindicate the views of the head of India's space agency, S Somanath, who quickly took responsibility for the cylinder.
Somanath, who heads the Indian Space Research Organisation (ISRO), previously told the BBC, "It could be a PSLV … [but] unless we see and analyse it, it cannot be confirmed."
However, he added that "some of the PSLV parts are known to have fallen in the sea beyond Australia's Exclusive Economic Zone" and said it "may have been floating for a long time and finally reached shore".
The object is reported to be gold-coloured, 2.5 metres wide, and between 2.5 metres and 3 metres long.
Its discovery has now been reported by the UK's The Daily Telegraph, the US' The New York Times, and other global outlets.
The local council, though, remains interested in keeping it and making it a tourist attraction.
Shire of Coorow president Moira Girando told the ABC the next steps were to wait on a response from the Indian government.
"If they don't want to claim it and they don't want it back, I would hope it would be able to be retained within the Shire of Coorow near Green Head," she said.
"At this stage, we do not have a museum at Green Head or at Leeman, which are coastal towns, so I would think that it would probably be displayed in one of the local parks.
"Everyone is asking about it, and everyone's commenting on it. I think the general consensus is to keep it in the Shire of Coorow."
The new discovery follows a spate of space junk being discovered scattered in a line in rural NSW last year.
Two pieces were later confirmed to belong to a SpaceX mission that re-entered the atmosphere over Australia in July last year, bringing with it a sonic boom that residents across the Snowy Mountains region reported hearing.
SpaceX followed up by sending a team in August last year to visit the sites where the debris was found.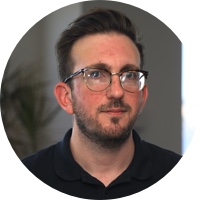 Adam is a journalist who has worked for more than 40 prestigious media brands in the UK and Australia. Since 2005, his varied career has included stints as a reporter, copy editor, feature writer and editor for publications as diverse as Fleet Street newspaper The Sunday Times, fashion bible Jones, media and marketing website Mumbrella as well as lifestyle magazines such as GQ, Woman's Weekly, Men's Health and Loaded. He joined Momentum Media in early 2020 and currently writes for Australian Aviation and World of Aviation.
Receive the latest developments and updates on Australia's space industry direct to your inbox. Subscribe today to Space Connect here.