The site, near Ceduna, South Australia, is also run by the Koonibba Community Aboriginal Corporation and allows companies to recover their rockets and payloads for further testing before subsequently launching them into orbit.
It's separate from Southern Launch's more traditional Whalers Way Complex at the tip of the Eyre Peninsula, which specialises in orbital launches over the sea.
It follows the announcement earlier this year that the federal government would issue a $4.5 million grant for the upgrade.
Enrico Palermo, head of the Australian Space Agency, called the news that planning consent had been granted a "major milestone" for Southern Launch.
"Having a test range like this on our doorstep will make it easier for our local innovators to test and validate their technology, as well as providing a safe returns destination for international space missions," said Palermo.
"It is a great example of the continuing growth and investment in the Australian space sector.
"The partnership between Southern Launch and Koonibba Community Aboriginal Corporation is delivering outcomes for the local Indigenous community, as we look to do space in a uniquely Australian way."
Southern Launch said it already has a number of missions set to launch from the range, including the ReFEx mission in 2024 with the German Space Agency (DLR).
The company also recently signed an MoU with UK-based Space Forge to use the Koonibba Test Range as a re-entry point for their spacecraft.
"The development of permanent, world-class facilities at the Koonibba Test Range will put Australia on the map as a space-faring nation," said the launch business' chief executive officer, Lloyd Damp.
"What we have to offer at Koonibba is unique, highly sought after, and complements our orbital facility at Whalers Way.
"We have a long list of global customers ready to use the range and we're excited about the incredible opportunities this presents for Koonibba and South Australia."
The Koonibba Community Aboriginal Corporation will also use a portion of the government funds to develop an observatory on Koonibba lands.
"This observatory will combine our rich stargazing history as First Nations people with the groundbreaking space exploration happening from our lands," said the corporation's CEO, Corey McLennan.
"We hope the observatory will be a drawcard for every launch from the facility and must-see destination as people travel across Australia."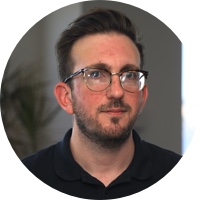 Adam is a journalist who has worked for more than 40 prestigious media brands in the UK and Australia. Since 2005, his varied career has included stints as a reporter, copy editor, feature writer and editor for publications as diverse as Fleet Street newspaper The Sunday Times, fashion bible Jones, media and marketing website Mumbrella as well as lifestyle magazines such as GQ, Woman's Weekly, Men's Health and Loaded. He joined Momentum Media in early 2020 and currently writes for Australian Aviation and World of Aviation.
Receive the latest developments and updates on Australia's space industry direct to your inbox. Subscribe today to Space Connect here.