The deal will see the ACT-based Nominal Systems make a "digital twin" of the 3.5-metre-long demonstrator vehicle alongside replicating conditions outside of the aircraft. It comes with the DART AE set for its first real-world test flight next year.
While hypersonic tech – defined as flying at least five times the speed of sound – is nothing new, countries are currently in an arms race to develop the next generation of missiles that are so manoeuvrable in mid-air, they can't be intercepted or detected.
Hypersonic technology is also believed to be able to one day create aircraft that can travel into space, creating an alternative to traditional vertical rocket blast-offs.
Hypersonix co-founder Michael Smart, who invented the "Spartan" engine that will power its vehicles, previously told Space Connect's sister brand, Australian Aviation, his long-term aim is to fly customers to space "like you fly with Qantas".
"A digital twin is a 1:1 virtual representation of a real-world asset – geometry, performance, behaviour, and condition," said Hypersonix.
"Current hypersonic flight programs take a long time and are costly, and there's no guarantee of flight success.
"A hypersonic digital twin opens the possibility of endless virtual flight tests to prove out missions before the real flight vehicle is built.
"Combining this with actual flight data to be collected in DART AE's maiden flight in 2024 will be taking things to a new level and enable the next generation of hypersonic technology development."
The news follows Hypersonix signing a number of breakthrough deals this year, including with the NASDAQ-listed defence firm Kratos and the US Department of Defense.
Andy Mulholland, head of product at Hypersonix, said, "Hypersonic flight is an extremely hostile environment and simulating the physics at these speeds is a complex but important aspect of mission success.
"We have built a very unique high-performance simulation capability, and we'll be capturing lots of flight data once DART AE takes to the sky.
"Combining these things into a hypersonic digital twin will allow us to fly DART AE virtually, see the impacts of mission concept changes, and allow customers to train hypersonic detect and intercept systems."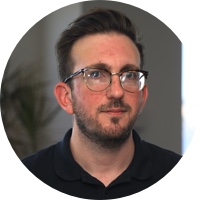 Adam is a journalist who has worked for more than 40 prestigious media brands in the UK and Australia. Since 2005, his varied career has included stints as a reporter, copy editor, feature writer and editor for publications as diverse as Fleet Street newspaper The Sunday Times, fashion bible Jones, media and marketing website Mumbrella as well as lifestyle magazines such as GQ, Woman's Weekly, Men's Health and Loaded. He joined Momentum Media in early 2020 and currently writes for Australian Aviation and World of Aviation.
Receive the latest developments and updates on Australia's space industry direct to your inbox. Subscribe today to Space Connect here.