A new launch would also need approval from the Federal Aviation Administration (FAA), meaning an actual blast-off is unlikely to occur before the end of the year.
Starship is the collective name for the SpaceX Super Heavy booster rocket and Starship spacecraft destined to fly humans to Mars one day.
Its first launch in April failed to reach orbit but surpassed expectations by crucially passing through Max Q, the period in which the spacecraft endures maximum dynamic pressure.
A second attempt, days ago, went one better with a successful first-stage separation and all of its Raptor engines firing as planned.
However, it ultimately failed eight minutes into the mission when it reached an altitude of 91 miles.
According to SpaceX, a perfect launch would have seen Starship fly for 90 minutes and hit an altitude of 150 miles.
"With a test like this, success comes from what we learn, and today's test will help us improve Starship's reliability as SpaceX seeks to make life multi-planetary," said the company in an upbeat analysis.
Meanwhile, Musk added on social media that there are "three ships in final production", suggesting more tests could be imminent.
There's little detail over what caused the second blast-off failure, with SpaceX only stating the vehicle suffered a "rapid unscheduled disassembly".
Starship's first launch failed when a few of its Super Heavy rocket's Raptor engines burnt out and the booster didn't correctly separate from the spacecraft. It meant the two vehicles, still attached, entered a death spiral.
Other problems with the blast-off saw damage to the concrete launch pad at Boca Chica, with debris reportedly thrown as far as the town of Port Isabel 10 kilometres away.
In a Twitter Spaces post-mortem, the SpaceX founder said the launch had "slightly exceeded" expectations and downplayed the risks from the debris cloud.
That launch beat NASA's record of the world's most powerful rocket to go into operation as it reached an altitude of 39 kilometres over the Gulf of Mexico.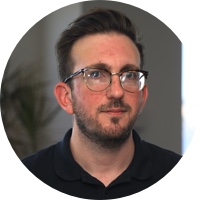 Adam is a journalist who has worked for more than 40 prestigious media brands in the UK and Australia. Since 2005, his varied career has included stints as a reporter, copy editor, feature writer and editor for publications as diverse as Fleet Street newspaper The Sunday Times, fashion bible Jones, media and marketing website Mumbrella as well as lifestyle magazines such as GQ, Woman's Weekly, Men's Health and Loaded. He joined Momentum Media in early 2020 and currently writes for Australian Aviation and World of Aviation.
Receive the latest developments and updates on Australia's space industry direct to your inbox. Subscribe today to Space Connect here.